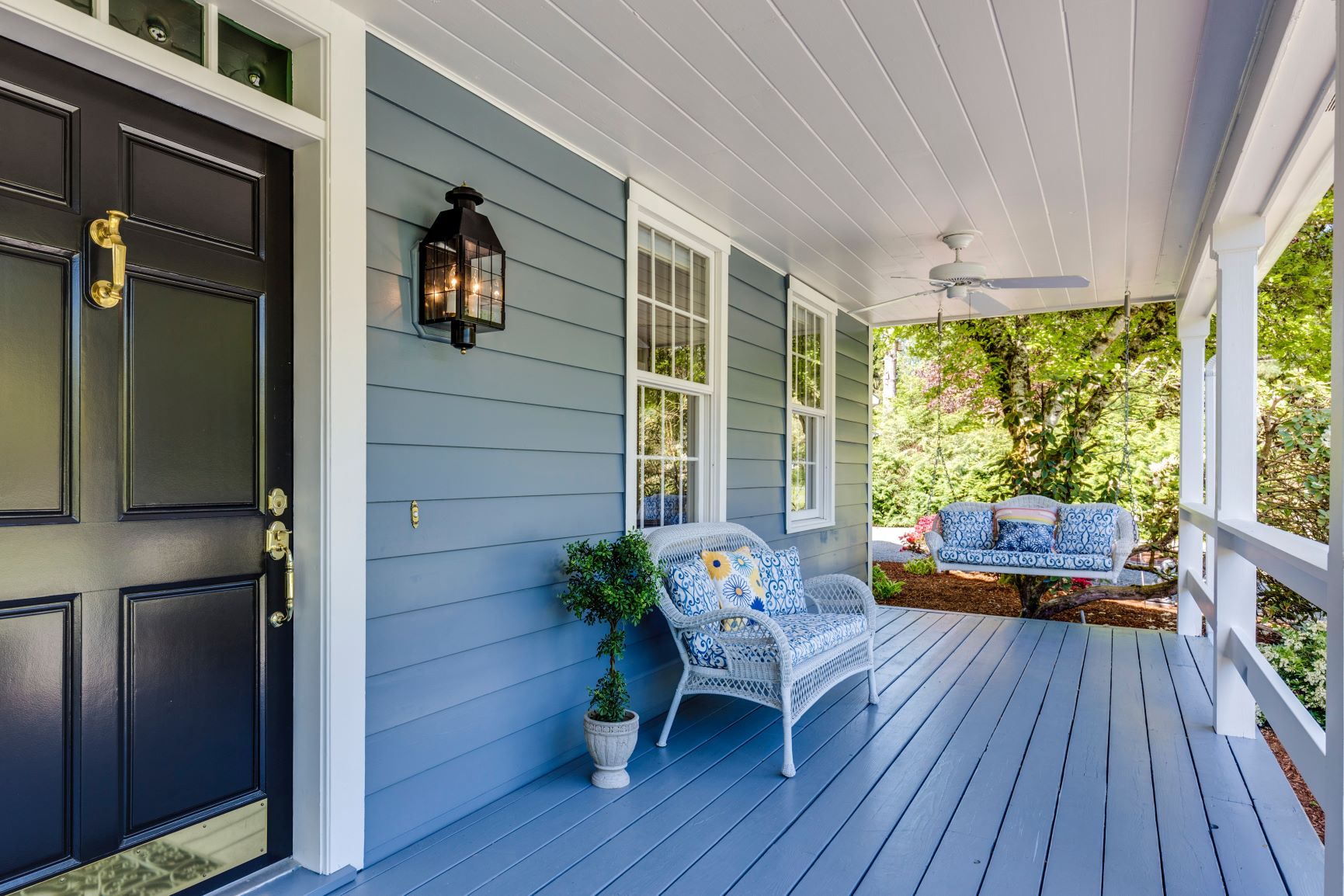 Get Your Composite Deck Ready for Spring
The return of spring means deck season has finally arrived. It's exciting to think about the barbecues, cookouts, and parties that lie ahead, but there's work to be done before you can get out the grill. Your deck has been through a lot over the fall and winter, and it requires some special attention before it can host your summer fun. Even composite decks, beloved among homeowners for their limited maintenance, need a little spring cleaning. Here's how to get your composite deck ready for the season.
Sweeping Your Composite Deck
Once all the snow and ice has melted, you'll want to clean the deck of dirt and debris. If not removed, leaves, pine cones, and other organic matter will stain the surface, invite mold growth, and provide shelter for insects and rodents to nest. Use a soft-bristled broom to remove the unwanted material, and always sweep parallel to the deck boards. Use a leaf blower to get rid of any stubborn dirt that's jammed in between boards.
Composite Deck Inspections
After the loose dirt has been removed, check the deck for any structural or cosmetic problems. One of the great things about composite decks is that they are highly durable. They aren't prone to the splintering or wood rot of wood decks, and it's rare to even find warping or cracking in the material. If a problem does arise, however, you'll want it to be treated quickly, before additional moisture, foot traffic, and the hot sun make matters worse. If you have any concerns regarding your composite decking, give Excel Fencing & Decking a call. Our deck installation professionals have served the greater Baltimore area for more than two decades and we can quickly see to all your deck repair needs.
Washing Your Composite Deck
With composite decks there is no staining, sealing, or painting, and they are remarkably weather resistant. They'll also maintain their brilliant appearance for many years, but to do so they do need to be washed. Power washing is a good way to eliminate mold, stains, and stuck-on dirt, but only use low pressure to prevent removing the decking's protective coating or causing other damage.
If you don't mind using a little elbow grease, cleaning by hand is a safer method, although you should still use a soft brush. Only apply commercial cleaners specifically designed for composite decks, while common degreaser can be used on grease stains. Cleaning PVC decking is even easier; some warm soapy water will be enough to get the material spic and span. Regardless the type of decking you have, be sure to thoroughly rinse off all soapy residue. And if you're also washing deck accessories like furniture, planters, or grills, allow them to dry before placing on the deck to avoid water pooling on the deck surface.
A well-maintained composite deck will give you years and years of beauty, durability, and excitement. It's a worthy addition to any home, and we're confident you'll love its high quality and affordable prices. Give us a call to discuss what composite decking can do for you!