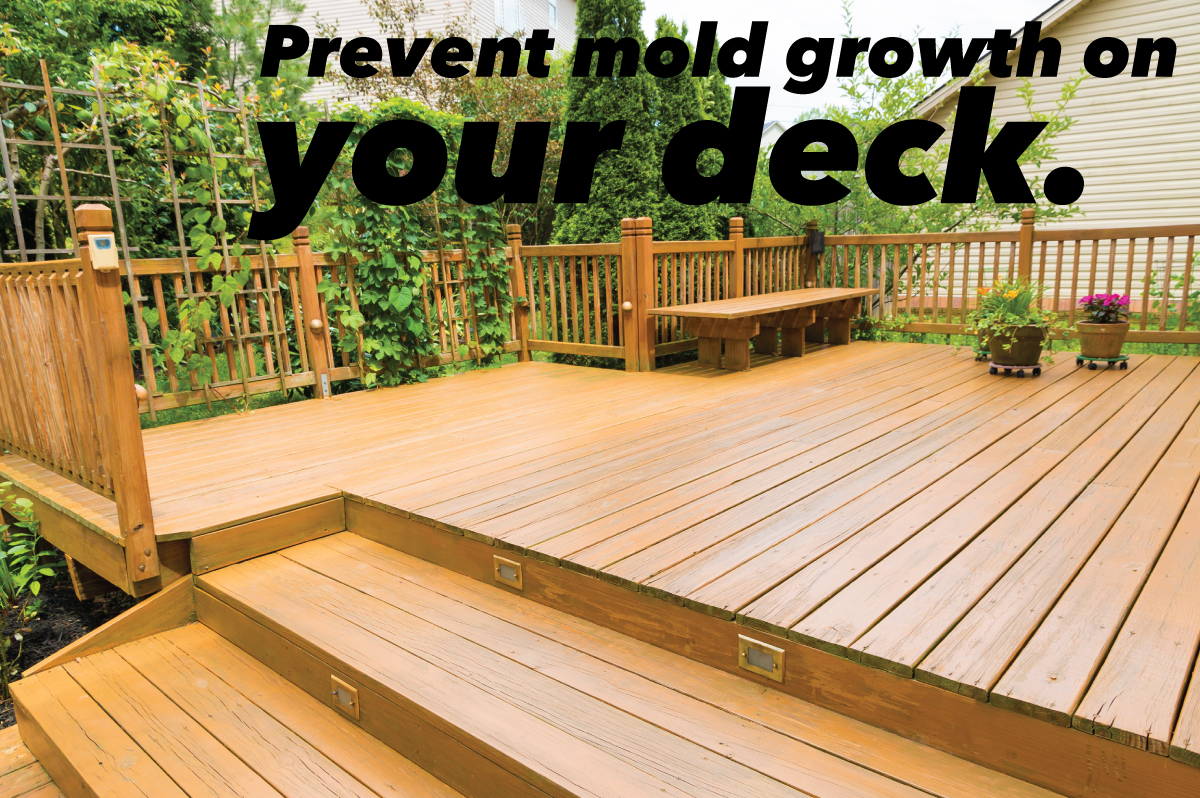 Prevent Deck Mold
Preventing Mold Growth on Your Deck
Wood decking and even some composite decks can be prone to mold growth over time. Visible mold obviously isn't a pleasant sight, and there are several health risks associated with its presence as well. How can you prevent deck mold growth?
The Cause of Mold
The magical formula that creates mold is comprised of air, water, temperature and some sort of food source. While we can't control the outside temperature and the air around us, we do have control over water and debris. If ever there is standing water on your deck, be sure to remove it as soon as possible. Leaves, debris and pollen also contribute to mold growth, so you'll want to remove any trace of them before any visible growth takes place.
Prevent Deck Mold with Routine Cleaning
In general, we recommend cleaning your deck at least twice a year to ensure it stays in top condition for as long as possible to prevent deck mold. Ideally, this will also take care of any mold issues that creep up throughout the year. If are running into mold issues despite your routine cleaning, it may be worth ramping up the frequency.
Seal Your Deck
An all-weather sealant is a great way to prevent deck mold growth. If you notice mold growing on your deck, be sure to remove it as well as you can and then apply a waterproof sealant that is designed for the type of wood used for your deck. This should leave your deck looking mold and fade-free!
Sunlight is Key to Prevent Deck Mold
Dark and moist areas will always be harder to keep mold-free. If you live in this type of setting, it may be worth trimming larger trees or branches to allow more sunlight to keep your deck dry and mold-free.
Keep Your Deck Mold Free with Excel Fencing and Decking
At Excel Fencing and Decking, we are proud to meet the needs of every customer, whether they are searching for new residential wood fencing or repairs to aluminum decking. We are a full-service fencing and decking company working throughout the greater Baltimore area since 1998 and carrying top brands including Trex, Azek, Shoreline Vinyl Systems and Wolf PVC Decking. To learn more about our services or for a free estimate, fill out a contact form or  call us at (410) 803-9499.