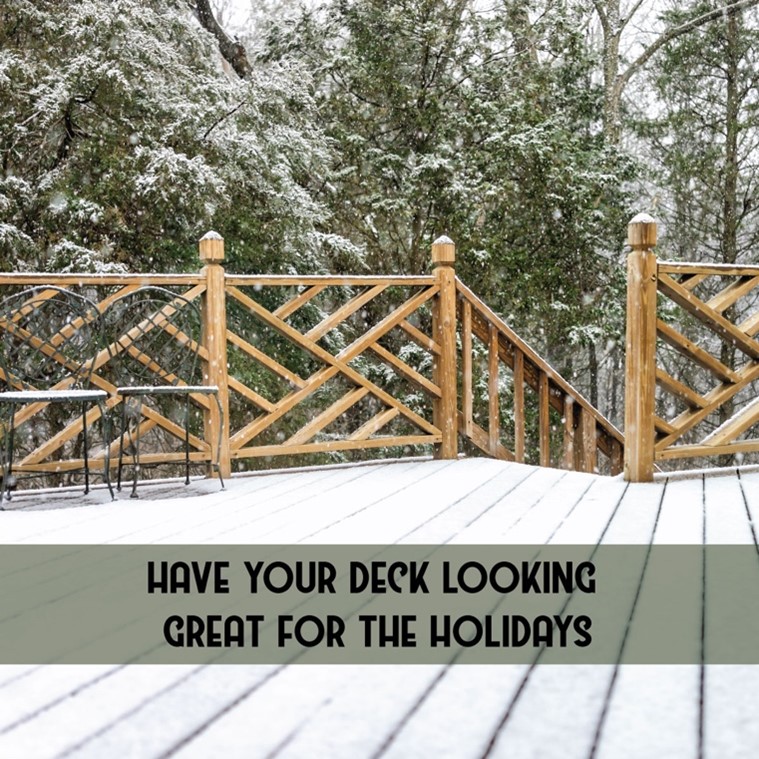 3 Winter Maintenance Tips for Your Deck
You spent all summer enjoying the great outdoors from the comfort of your deck, now it is time to give it some TLC. The effort that you put into the winter maintenance of your deck can extend its lifespan by years. It will ensure it is ready to go next spring when you want to have your first cookout or family gathering. Here are some of our best winter maintenance tips for your deck.
Winter Maintenance Tips for Your Deck
Complete These Maintenance Tips with Excel Fencing and Decking
Excel Fencing and Decking is proud to meet the needs of every customer, whether they are searching for fence installation or deck repairs. Excel is a full-service fencing and decking company in the greater Baltimore area; carrying top brands including Trex, Azek, Shoreline Vinyl Systems, and Wolf PVC Decking. To learn more fill out a contact form or give us a call at (410) 803-9499.