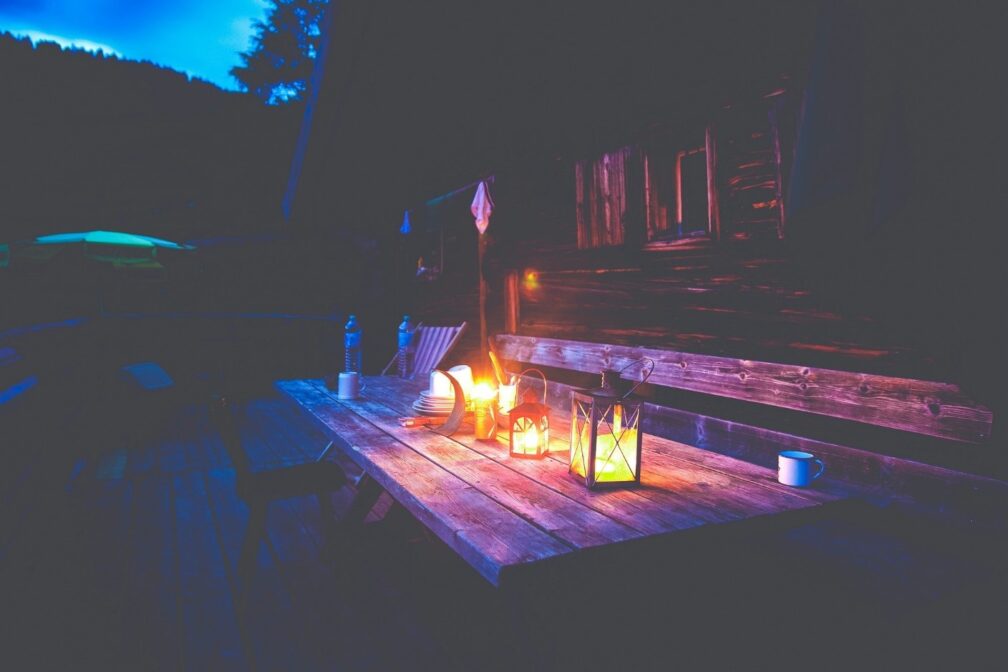 Fun Deck Lighting…
Light Up Your Late Summer Cookouts with These Fun Deck Lighting Ideas
As the end of summer approaches, it's important to make the most of the time we have left. These next few weeks will be jam packed with deck parties, cookouts, and other warm weather fun. But nightfall keeps coming earlier and earlier, which makes all the more necessary having quality deck lighting to keep the good times going long after the sun has set. Today's deck lighting trends have moved beyond simple flood lights, however. Whether you're looking for form, function, or fun, we're sure you'll find something you love among these ideas.
Recessed  Deck Lighting
Ideal for enclosed decks and those with roofs, this overhead lighting keeps the entire area well lit. And as the lights are embedded into the ceiling, they are protected from the elements and won't require the regular cleaning that other lighting units do.
Spotlights
Another type of lighting that requires a ceiling, spotlights offer more customization and flexibility than recessed lighting. Many homeowners prefer this style as they can focus the lights to the exact area they want to have illuminated. This is a great option for those who like to read on the deck at night.
String Deck Lighting
One of the most popular lighting styles, string lights are a festive and fun way to brighten your outdoor spaces. They're great for adding a splash of color to your celebrations, and they can easily be installed nearly anywhere. While inexpensive, string lights don't last for long, so plan on regularly replacing them. This could work well, however, if you prefer changing the lighting color for each outdoor event you host.
Lanterns
Great for customization, lanterns come in all manner of shapes and sizes and can be battery-powered, solar-powered, or even use candles. They're inexpensive, great for providing ambiance, and can be quickly and easily moved around. One drawback is that they attract insects and could bring them too close for comfort when lanterns are placed near seating or food stations.
Railing and Step Lights
These subtle lights don't have much throw distance, but they are vital for making your deck a safe space. Guests will have a much easier time navigating the area, especially when walking up and down stairs thanks to the soft glow these lights emit. They also do a remarkable job at highlighting the architectural features of your deck.
Post Lights
Favored by many homeowners for their stylish appearance, post lights also perform an important safety function by keeping the deck's perimeter well lit. Most post lights are easy to install, and the vast amount of styles and materials means there are options to fit any budget.
Yellow Lights
These colored light bulbs are great for those who want to keep bugs away from the party. Some experts believe bugs mistake regular white lights for moonlight, which is how they travel at night. The white light both attracts and confuses them, keeping them buzzing around the lamp. Yellow bulbs can be employed anywhere regular bulbs are used.
The advancements in deck lighting let us enjoy our outdoor living in new and exciting ways. But to truly live it up, you need a new deck from Excel Fencing & Decking. Our deck installation experts can create the perfect structure for your home or build a custom installation of your own design. Call us today for your free estimate.