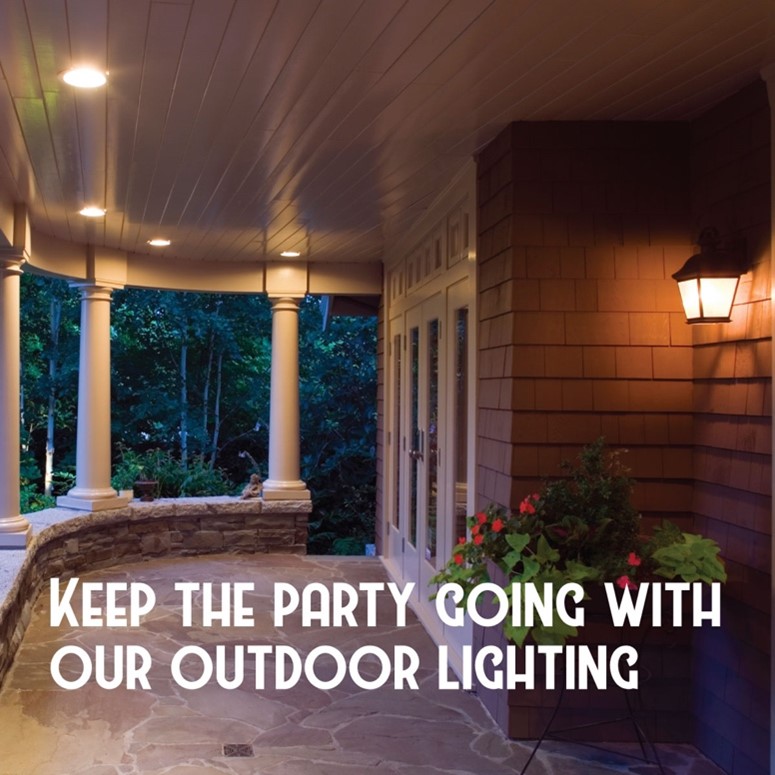 Outdoor Lighting Ideas
Your 2021 Outdoor Lighting Guide
We have plenty of sunlight to go around these days, but the sun setting can still put an end to a fun night of entertaining…unless your yard and deck are fully stocked with outdoor lighting! Proper lighting can create the perfect mood, keep your guests safe and even make your home less attractive to potential intruders. Here is our guide to improving your home with outdoor lighting ideas !
The Three Types of Lighting
There are three main types of outdoor lighting, and they all bring something different to the table. As such, we recommend accessorizing your space with a combination of each:
Task Lighting: As you might imagine, task lights are the most functional of the three types of lighting. As such, they're often the brightest. Examples of task lights to include around your property include pathway markers, lampposts illuminating stairs, and flood-style deck or security lights.
Ambient Lighting: Ambient lighting includes things like modern hanging lights, wall sconces, or even decorative posts. The goal here is to set the mood, rather than to serve as a safety measure.
Accent Lighting: Accent lighting solely exists to complement your space and make your evenings that much homier and more comfortable. As such, it really doesn't matter how bright your accent lighting is (assuming you already have adequate task and ambient lighting). Some accent lighting options you can consider include candles, string lights and tiki torches.
How Much Lighting is Best?
When choosing the appropriate amount of lighting for your outdoor area, there is a general rule of thumb that can help you out. All you have to do is multiply the square footage of your outdoor area by 1.5 to calculate the appropriate wattage amount. For example, a space with 200 square feet should be outfitted with 300 total watts of outdoor lighting.
Perfect Your Outdoor Lighting Ideas with Excel
Excel Fencing & Decking is delighted to exceed the expectations of every customer! Whether improving outdoor living space, installing a pool fence, or repairing a wood deck, Excel has you covered. We are a full-service fencing and decking company working throughout the greater Baltimore area and carrying top brands including Trex, Azek, Shoreline Vinyl Systems, and Wolf PVC Decking. To learn more about our services fill out our Contact Us for or Call  (410) 803-9499.