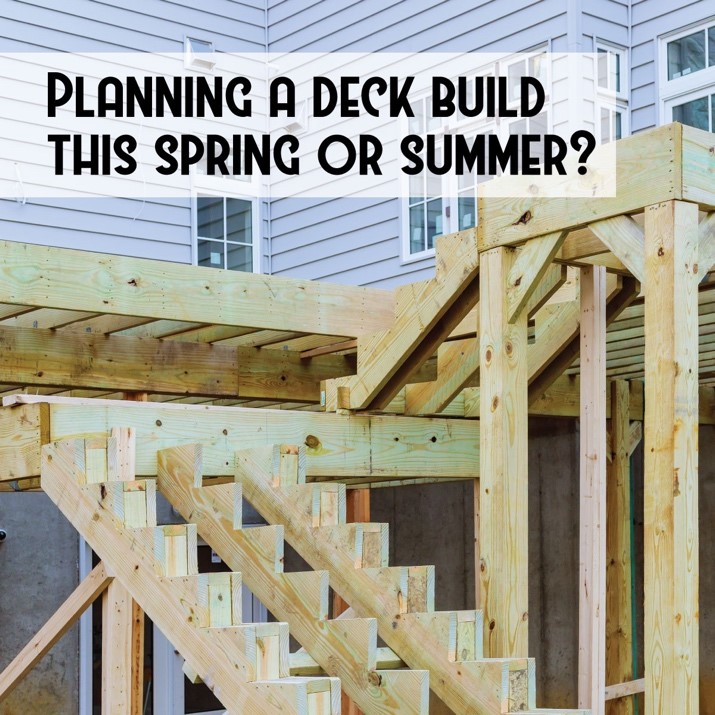 Deck Building Mistakes
3 Pitfalls of DIYing Your Deck Build This Spring
Planning a deck build this spring or summer? At some point during your planning, you'll have to decide whether you want to DIY or hire a contractor. Often people try to save some money by building a deck themselves, however there are many dangerous deck building mistakes that can occur. In this blog, we outline three reasons why it's best to trust the pros with your 2021 deck build.
DIY Costs
Many homeowners think they can save money on the cost of materials and labor if they simply do the work themselves. While you won't have to pay for the labor, it's crucial to keep in mind that professionals already have all the tools they need to get the job done. If you don't, you'll have to purchase them, and those costs tend to add up quickly. In addition, you have to keep in mind that other costs like concrete, lumber, nails, screws, supporting plates and fasteners will have to be covered. These materials add up too, driving the cost of your DIY deck build up to nearly the same cost as simply trusting the pros.
Huge Time Savings
Deck builds aren't exactly a small project you can knock out over the weekend. You should plan to section off several weekends to build your deck to your exact liking. On the other hand, professional contractors have the prowess to get the job safely done in a fraction of the time. We can provide you a timeline, use the safest materials available and build it to legal code.
Safety First
If you haven't built a deck before, there's no way to guarantee it'll be a completely safe structure. At best, this can lead to a wobbly deck. At worst, it can cause a deck collapse altogether. Decks can collapse for a hand full of reasons, from loose connections to inaccurately placed posts. If you end up building your own deck this summer, be absolutely sure to adhere to all safety precautions. On the other hand, professionals know how to avoid mistakes that may seem small, but can lead to major issues down the road.
Trust Excel Fencing and Decking for Your 2021 Deck Build
Avoid these and more deck building mistakes by hiring a knowledgeable professional company. Excel Fencing and Decking is proud to meet the needs of every customer, whether searching for a deck designs, a wrap around porch, or repairs to wood decking. Excel is a full-service fencing and decking company working throughout the greater Baltimore area since 1998. Excel carries top brands including Trex, Azek, Shoreline Vinyl Systems, and Wolf PVC Decking. Reach out to Excel with any questions you may have regarding any fence, deck, or remodeling project. Call us directly at 410-803-9499 or fill out the contact form and one of Excel's representatives will get in touch with you shortly.