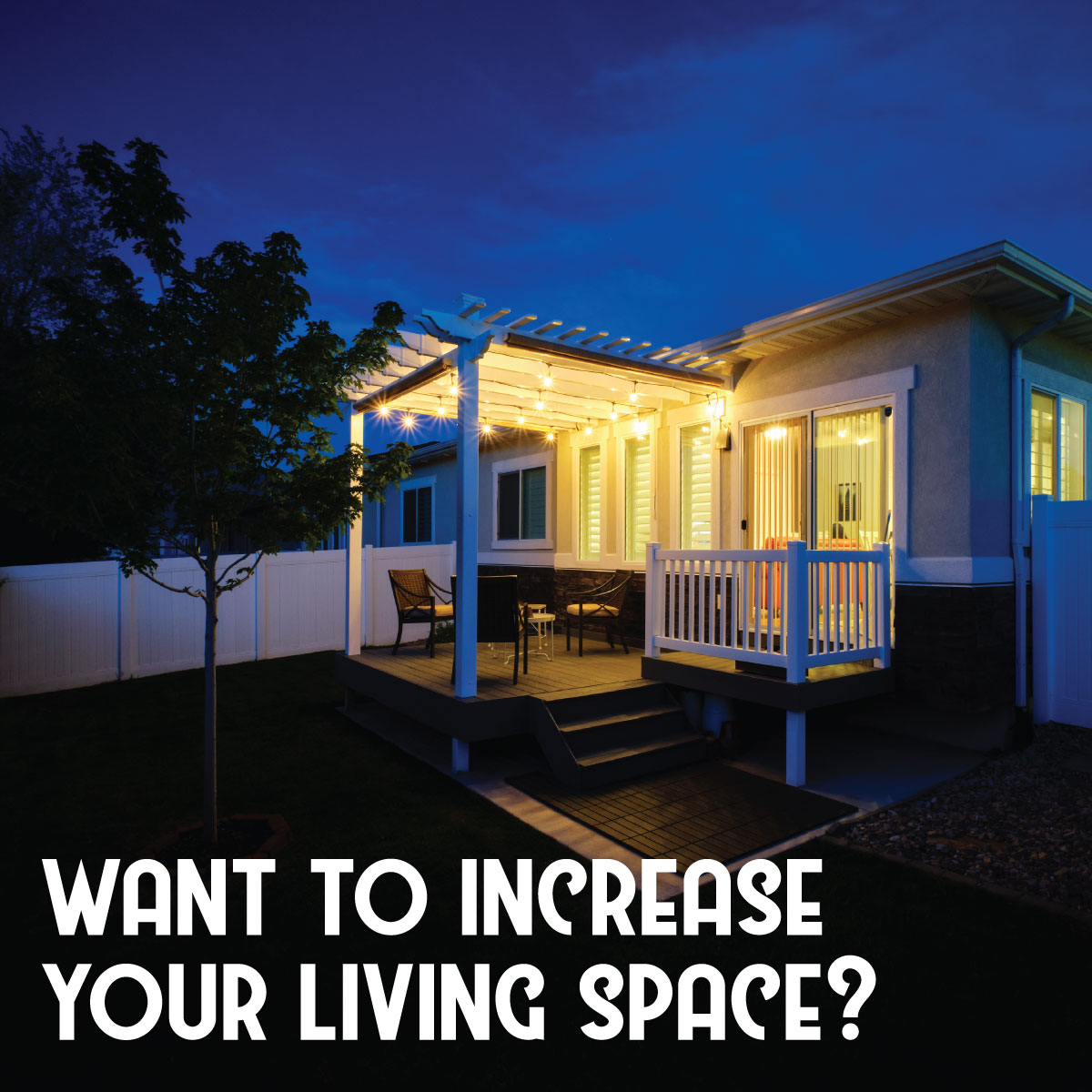 Reasons to Build a Deck
Okay, so we may be a little biased. But home improvement is our specialty, and we can't help but get excited! The weather may not be warm yet, but why wait to create your perfect backyard oasis? There are so many reasons to build a deck. Get ready for the long balmy days of spring and summer with a new outdoor project executed from start to finish by our talented team. Here are five reasons you should install (or remodel!) a backyard deck this spring.
Maximize Your Space
Take full advantage of your property with an elevated backyard deck. These spaces provide the best of both worlds, acting as an outdoor extension of your home. Whether you choose to use the area beneath your deck for storage or extra shade, this home improvement project is well worth the investment. When your property is a little more cramped than you'd like, there's no better way to build than up!
Increase Home Value
The housing market isn't on everyone's minds, but chances are, a day will come when you're ready to move on– and what better way to plan ahead than to give your property the facelift you've been dreaming of in the meantime? Enjoy your home to the fullest extent by investing in its curb appeal and everyday utility. Your home should be your happy place– and we're here to help you make it so.
Yard Improvement
Let's face it– owning a house comes with a lot of baggage. Big yards sound wonderful, but lawn maintenance can be a big source of annoyance and responsibility. And when your yard just can't seem to sprout enough grass– or said greenery grows just a little too quickly to keep up– reducing lawn space starts to sound pretty appealing. We offer several different types of decking, including composite and synthetic materials that require little maintenance. Installing a deck (or patio) is a visually appealing and efficient way to beautify your yard space…and cut down on hours spent behind the lawnmower!
Entertainment Space
What's life without people to share it with? From family gatherings to childhood birthday parties, an outdoor deck is the perfect setting for warm-weather events. Bridge the indoors and outdoors with a spot looking out over your lawn. There's no need to sacrifice one location for another when you've got a backyard deck– even summer rain can't dampen a party with a built-in canopy! One of the biggest reasons to build a deck is that it gives you the freedom to enjoy your property to the fullest.
Yours to Imagine
Need a place to get away from it all? We can help. Keep an eye on the kids playing in the yard as you relax with a cool drink, or stretch out in the sun on your new wicker lounge chair. Own an above-ground pool? Add a pool deck for the perfect summer hangout spot! Throw in a canopy for shade or hang fairy lights on the rails for those lazy summer evenings. There's no end to the possibilities, and we'll work with you every step of the way to accomplish your vision.
Ready to Get Started?
Our highly trained and experienced decking professionals have what it takes to offer you the very best in home improvement at astounding prices. We believe in quality customer service and will take care of everything from permit acquisition to the installation itself. If you need a reliable and affordable contractor in Baltimore or the larger Maryland area, contact us today and let the journey with Excel Fencing and Decking begin!