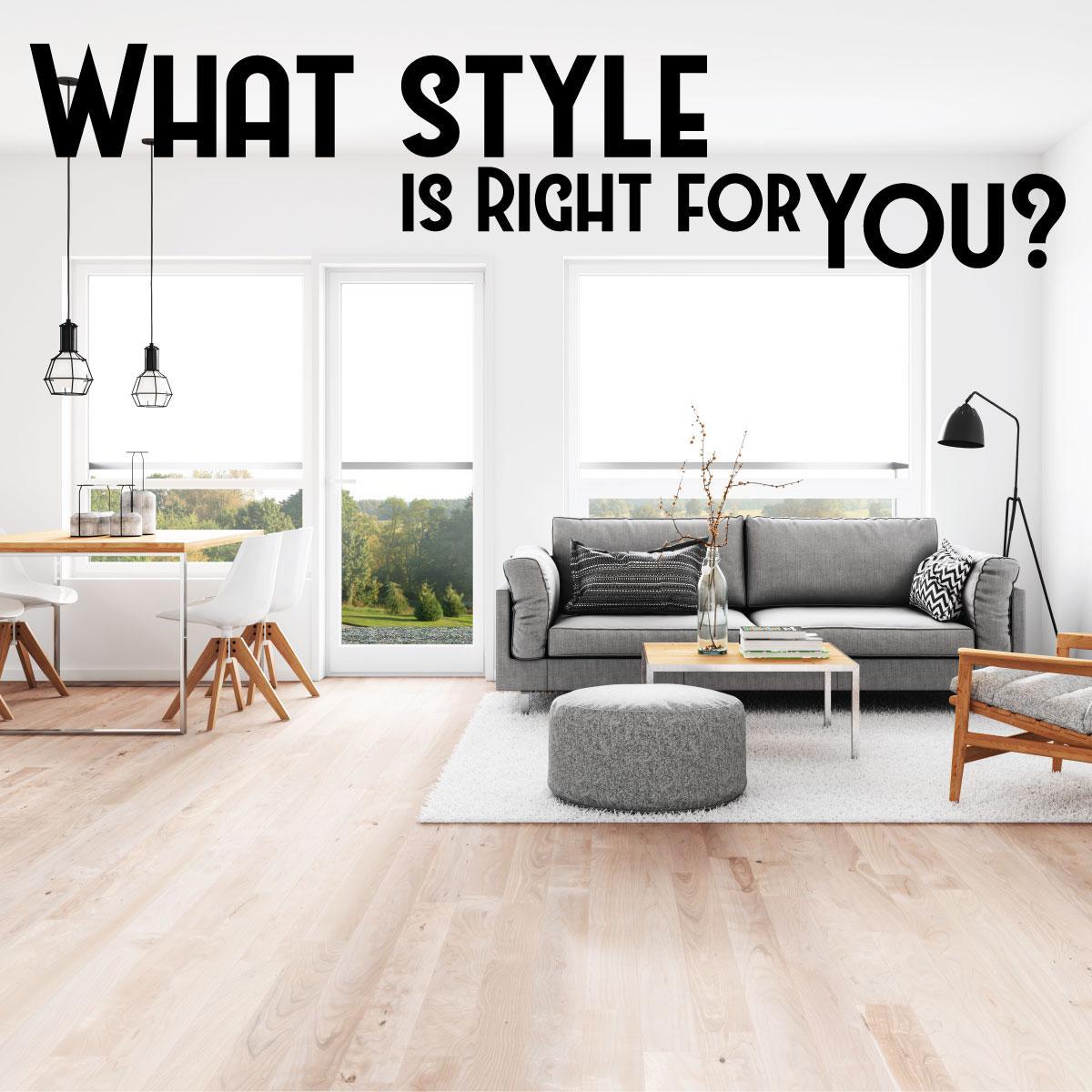 Home Design Styles
The long list of home design components is daunting, and it can be difficult to achieve cohesive home design styles or themes when choosing between each construction option. Check out this quick guide to a few popular home design styles to see which vision fits your taste!
Minimalism
Ever heard someone ask if a certain possession "sparks joy"? The expression comes from one Marie Kondo, Japanese organization guru whose tidy lifestyle advice has become increasingly popular. Following the idea of discarding anything that doesn't "spark joy", Kondo's philosophy is the definition of minimalist– albeit in a different way than one might think. "Minimalist" can inspire visions of stark gray walls, sparse plastic furniture, and uber-modern design, but in reality, simplicity doesn't have to be utilitarian. Keeping your home tidy is also about treasuring the possessions that mean most to you– so if simplicity is your style, minimalism could be your new theme.
Rustic Home Design Styles
More of a nature type? Bring the beauty of the great outdoors into your home with a rustic theme! Think plenty of raw materials and natural finishes with a few metallic touches. A wide stone fireplace will keep your family room warm and cozy, and a weathered dining room table is the perfect spot for game night. Add some leather to the mix with a couple of comfy chairs or even a new sofa. If a wooded hike is your favorite way to spend an afternoon, a rustic style might make you feel right at home!
Bohemian
This is the style for all the free spirits out there. Eclectic and artistic, bohemian design defies categorization by blending distinct pieces and patterns. If thrifting is your passion, look no further for the perfect design theme! All of your found treasures have a place here. With rich colors, unique furnishings, and plenty of space for beloved knickknacks, a bohemian home is a place to relax and let your imagination run free. Artsy and fun, this home design style is perfect for proud individualists.
Home Design Styles with a Coastal Feel
Always longing for the beach? A coastal design brings that lovely tranquility to you. Beach themes don't have to be tacky– imagine picture windows, cool colors, and rooms full of natural light. Gentle blues and greens will bring ocean waves to mind, accented by soothing creams and other neutral tones. A sun-soaked reading nook makes for a lovely spot to take a breath, and simple wooden furniture brings an elegant touch to a quiet living room. When life is complicated, a coastal theme can bring a well-earned retreat from the madness– and inspiration for your next summer vacation!
Feeling Inspired by Our Home Design Styles?
Our highly trained and experienced decking professionals have what it takes to offer you the very best in home improvement at astounding prices. We believe in quality customer service and will take care of everything from permit acquisition to the installation itself. If you need a reliable and affordable contractor in Baltimore or the larger Maryland area, contact us today and let the journey with Excel Fencing and Decking begin!