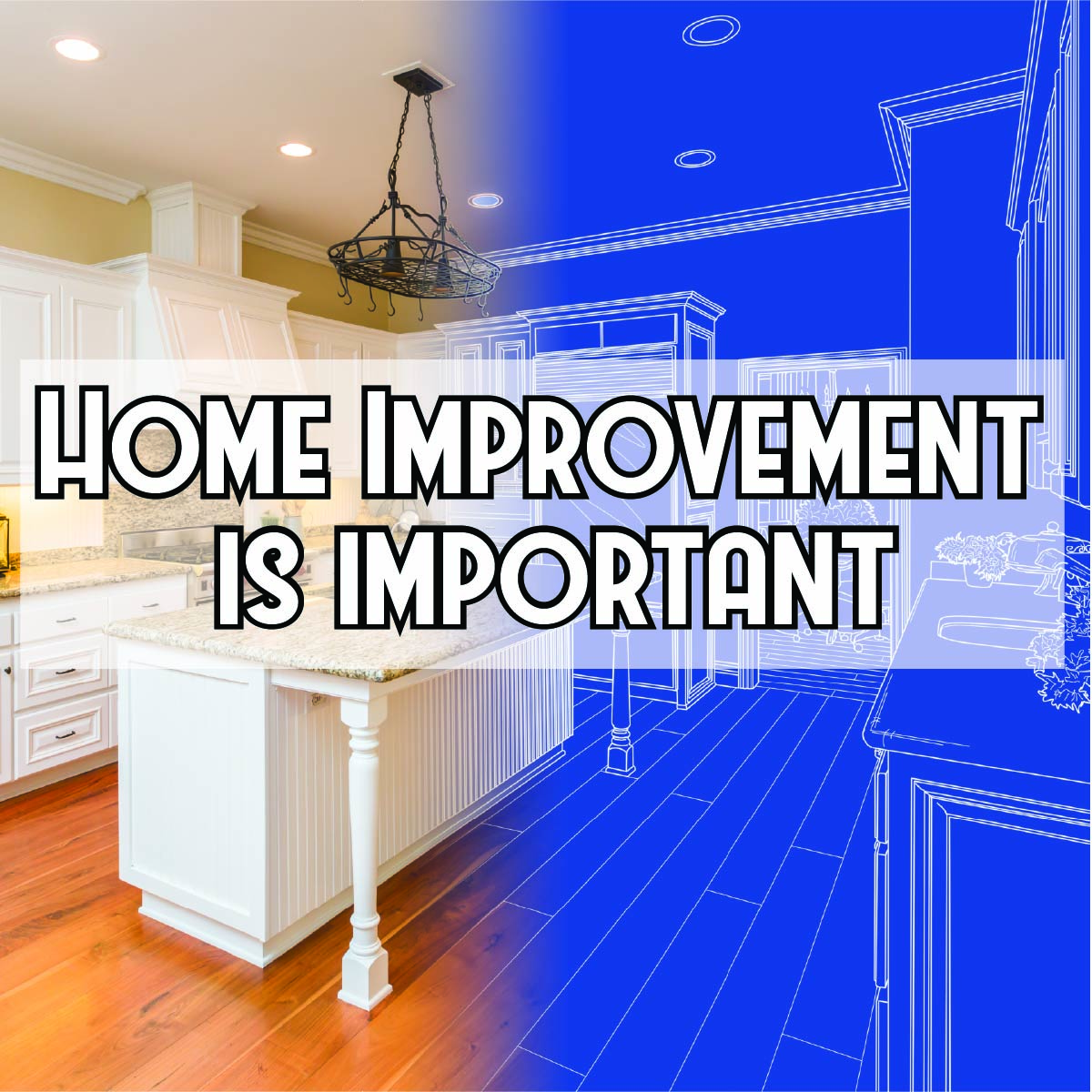 Important Home Improvements
When living in a home for an extended period, it is important to make home improvements to be able to improve the quality of your home and to increase space and efficiency.
Here are some reasons as to why it is important to make home improvements:
Home improvements add value to your home
When living in a home, it is important to make improvements because in the future when you may be selling your home, you want to be able to sell it for a good price. Adding value to your home throughout the years even by making small changes can really benefit you in the long run.
Increases space
Weather it be adding extensions onto your home, building a deck, or even just cleaning out a room that once was cluttered, having space is a necessity. Weather you have a small or large family, it is still important to always make sure a home has enough room because no one wants to live in a cluttered home.
It can make you feel better about where you live
Over time, as more updated homes come on the market, people start to see there home as old and outdated. It is important to make home improvements to be able to make yourself feel better about your home. Making little updates that make your home more "modern" can easily do this.
Home improvement increase efficiency
Having a clean, organized, and spacious home that fits all your needs should be a priority. No one would get anything done in a messy or tight area. Even if it helps to improve on little tasks, whatever you do in your home from work to just doing laundry should not be a hassle.
Increase curb appeal
Everyone wants to be that house that people pass on the streets and say, "wow that's a really nice house!" Making home improvements can help with this type of curb appeal. Little improvements can really change the look and feel of a home.
Excel Fencing and Decking is proud to meet the needs of every customer, whether searching for deck designs, a wraparound porch, or repairs to wood decking. Excel is a full-service fencing and decking company working throughout the greater Baltimore area since 1998. Excel carries top brands including Trex, Azek, Shoreline Vinyl Systems, and Wolf PVC Decking. Reach out to Excel with any questions you may have regarding any fence, deck, or remodeling project. For home improvements that you will not regret contact Excel Fencing and Decking at 410-803-9499 or fill out the contact form and one of Excel's representatives will get in touch with you shortly.