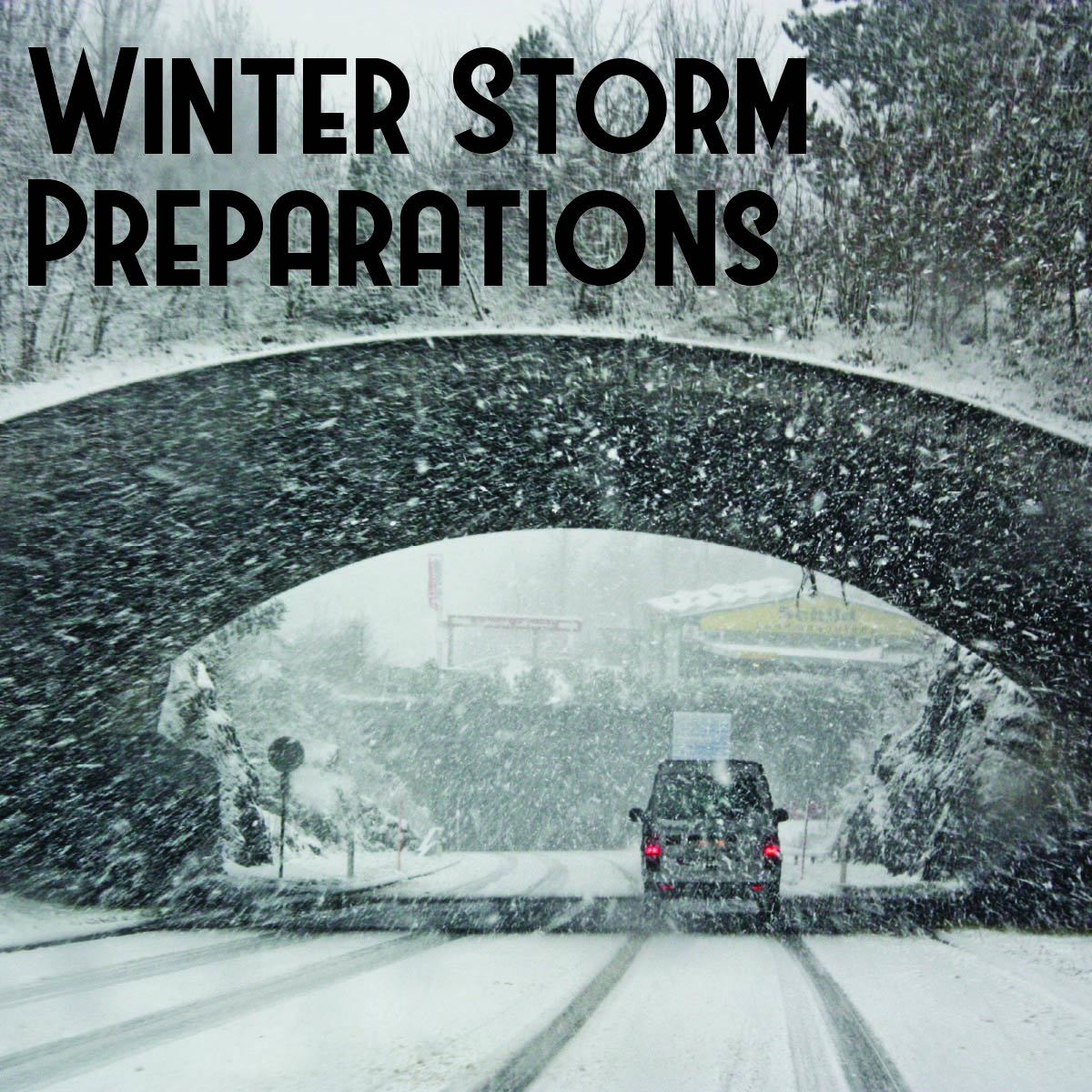 Winter Storm Preparations
The last thing you want to be doing when foul weather is about to hit is to be running out for your winter storm preparations at the last minute! The grocery stores are clogged (and cleared out of necessities), there is a lot of traffic on the roads, and with all of that confusion some of your needs are bound to be overlooked.
The first step in handling the situation is to make a list of what you need to do. Here are a few ideas to get you started:
Put Together a Winter Storm Emergency Kit
The first, and most important, thing to do is to make sure you have an emergency kit. You will want to have the supplies you need on hand that can help you deal with a lot of situations. Here is a list of some of the things that we highly recommend you have in your winter storm emergency kit:
Rock salt or ice melt
Sand
Other snow removal equipment (e.g., a snow blower)
Firewood (if you have a fireplace or wood burning stove)
Clean, dry clothing, and blankets
Have a Plan of Communication
Many storms present themselves unexpectedly, and it has been known to happen that the storms are worse than originally predicted. We always hope that it is the other way around, and a big storm ends up being a light dusting, but that pendulum swings both ways. To ensure the safety of your whole family and your friends, you should devise a communications plan. Coordinate with everyone who is responsible for contacting who. Discuss how and where you can reunite with one another in case there are bad road conditions or other challenges. Store those notes on your smart phone, or better yet, have them written down in a safe place you'll know to look in a storm.
Minimize Travel Plans
You should channel your inner Italian grandmother and stock up on non-perishable items. Get out to the grocery store early and make sure you have food and essential items well in advance of that storm. Focus on keeping your family safe, warm, and healthy until it is safe to travel again. And don't forget your pets, they will need supplies too.
Review How to Use Your Home Systems
Whether it is a fireplace you rarely use, or your everyday hot water heater, it's important to understand how they work, in case they suddenly don't. This is especially important for systems that use natural gas, oil, or wood to generate heat. If something goes wrong, you need to know how to stop one of these systems that relies on flammable combustible materials. Also, review where your main water shut-off valves are located in case a freeze causes any pipes to burst.
Lastly, check your carbon monoxide detectors. Especially near any system that produces exhaust, including HVAC systems that vent to the outdoors, you need to make sure those systems are working properly. Snow can build on ventilation outlets and chimneys. If fumes do not vent properly, it can be dangerous for your family. NEVER EVER use a propane stove or generator indoors. If your carbon monoxide detector goes off, get fresh air immediately, and contact emergency personnel for help.
Get Weather Alerts
Local news and weather, radio stations, fire departments, and police stations, have mobile applications, text messages, and email notifications for weather alerts. Take advantage of them.