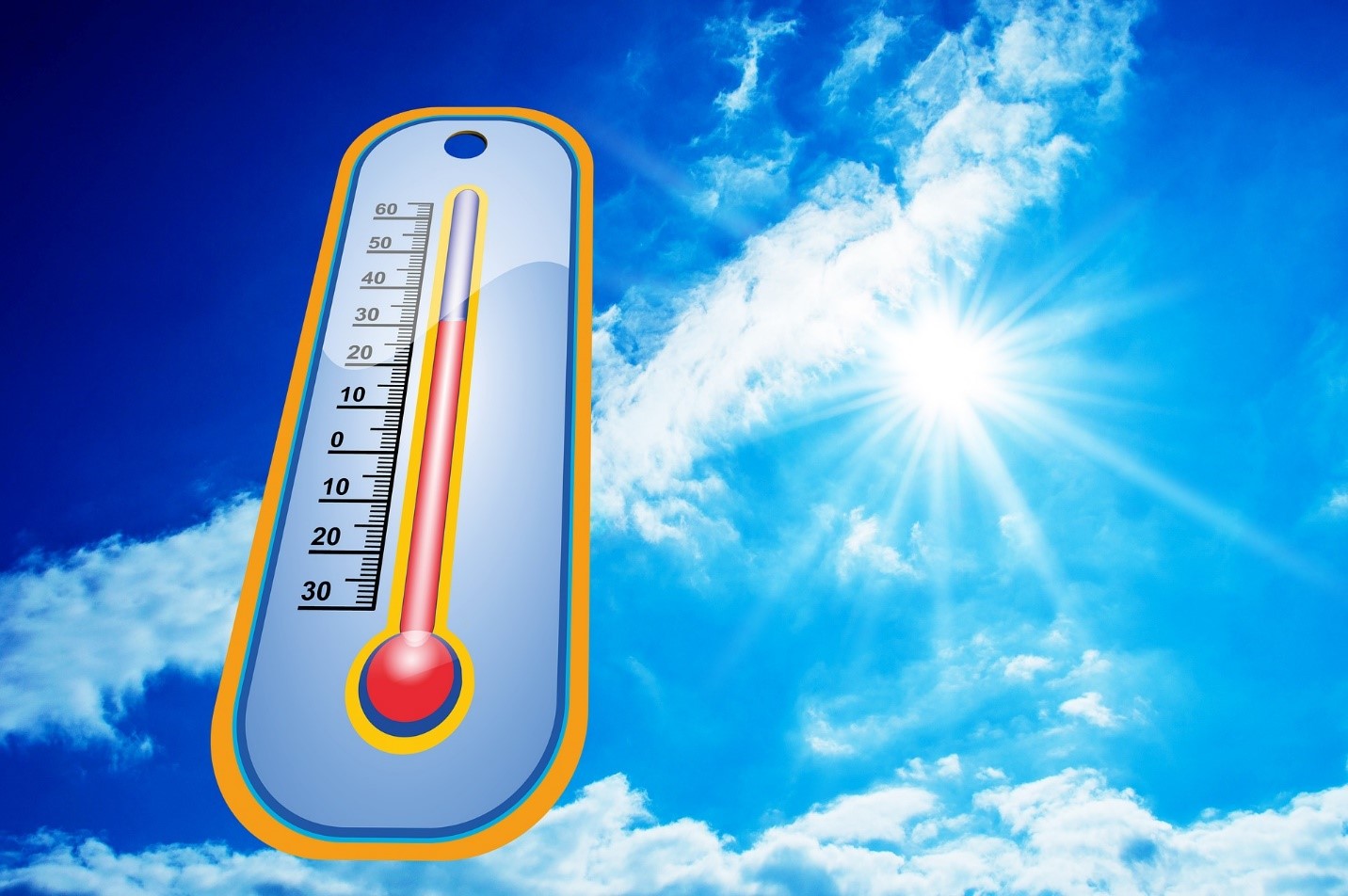 5 Ways to Stay Cool This Summer
When the days are hot and humid, there is no better place to be than in front of an air conditioner. But that will not help if you are spending the day outdoors or your family is cutting costs by reducing AC usage. Thankfully, there are several ways to cool down and chill out, both in the home and out. Here are some of our favorites.
Stay Cool with the Basement Breeze 
Find the highest window in the south-facing corner of your house, and open it, but keep all other windows and exterior doors shut. In the window, place a box fan positioned to face outside. Then, open a basement window in the northern corner. That will allow cool air to enter through the basement, with the box fan pushing out the hot air as it rises through the house. Turn on the basement ceiling fan to assist air circulation.
Block the Sun
A significant amount of heat enters the home through windows, especially those facing west and south that see the most sun. For these windows, replace standard curtains with blackout shades or light-blocking blinds. These drapes are designed to dramatically reduce the amount of incoming light and heat, and you will notice a difference quickly.
Sleep in Peace
If you are having trouble sleeping on sultry nights, look no further than your linen closet. One way to beat the heat is to dampen your favorite sheet so that it is wet, but not dripping, and cover yourself with it as you sleep. Keep a spray bottle by your bed to spritz it as it dries overnight. For a comfortable breeze, try hanging a wet sheet in front of an open window. And to keep your head cool, put your pillow or pillowcase in the freezer for about 15 minutes before going to bed.
Make Your Own Mist to Stay Cool
Try as we might to schedule lawn work for cooler days, sometimes a task just needs to be done regardless of how hot it is. But on those days, you will be awfully thankful you created your own misting system. All it takes is some misting nozzles, drip irrigation tubing, and your outdoor spigot, and the project costs less than $100. Of course, the system needs to be positioned overhead, so you will need to rig it to run between trees, an awning, pergola, or another tall structure. If you are hosting a reunion or cookout, set up a canopy tent and affix the tubing to the tent frame and you will have created your very own misting tent. Your family and friends will thank you.
Screen Scene
If you feel like you are wasting the weather by spending a sunny day indoors, installing a screened porch or deck might be just what you need. These enclosures still let you enjoy the cool breeze and brilliant views of the outdoors, but you will be without worries of sunburn, bug bites, or soaking rain. In addition to improving outdoor living space, screened decks and porches also benefit flooring material by reducing the amount of scorching sun it sees. If you do not like the idea of a full enclosure, adding a deck awning is another way to have it made in the shade. You will love the convenience of owning a retractable awning, while stationary awnings are more easily customized and less expensive.
Give Excel Fencing & Decking a call to handle your screened deck installation. Our team will design, build, and place your new enclosure, and we are always happy to customize the project just the way you want it!