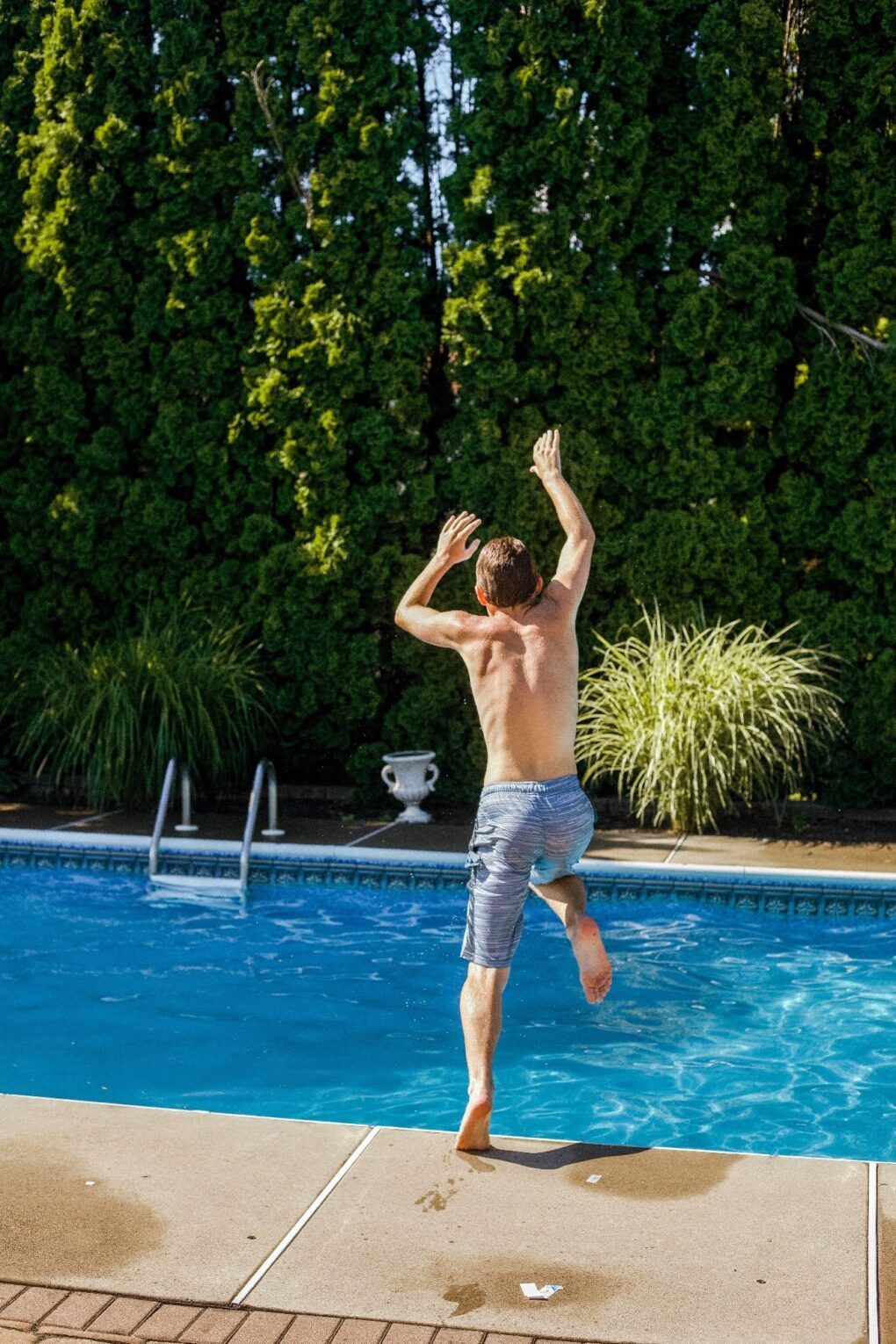 You Need a Walking Path for Your Swimming Pool
For many water-loving homeowners, the path to happiness begins with installing a swimming pool. But the path to the best swimming pools starts with…a path. From brick to concrete to natural stone, a walkway makes an attractive, safe, and clean entrance to the pool area. Here are four of the top reasons to consider a walking path installation for your pool.
They are Attractive
Today's swimming pool walking paths are more beautiful and customizable than ever before. No longer are homeowners stuck with the dependable yet often uninspiring concrete sidewalk. A variety of materials are on the market to suit any taste. For some, that means the peaceful, natural charm of a flagstone path or the classic appeal of a cobblestone walkway. Others, meanwhile, may prefer an intricate pattern on a mosaic pebble path or the texture and toughness of stamped concrete. Environmentally conscious consumers may be drawn to the rustic and all-natural look of a recycled wood slice or pallet wood path. Whatever material you choose, a walking path will add a striking visual impact to your property.
Walking Path Adds Safety
Slipping is a major concern with pool owners, but a walking path will help to cut down on those nasty falls. No longer will grass and leaves be tracked into the pool area, where it could cause an individual to slip when getting out of the pool. Textured pavers and walkways also offer more traction, which is a big assist for those leaving the pool area with wet feet. Having a clearly defined pathway also decreases the chance that toys, tools, lawn furniture, and other tripping hazards are left in the way. Additionally, walking paths benefit barefoot walkers by reducing the opportunity to step on acorns, twigs, stones, and other potentially painful items that are difficult to see when covered by grass.
A Walking Path Keeps the Pool Clean
Cleaning is a necessary evil of pool ownership, but with a walking path to the pool, you will spend less time with the skimmer net and more time enjoying the water. Without a path, grass clippings and lawn debris end up not only dirtying the pool deck, but even polluting the water. That organic matter is also brought into the home after sticking on wet feet, but a walking path will help keep those clippings where they belong – on the lawn.
It Increases Value
When putting a house on the market, homeowners look for any possible way to distinguish their property. A swimming pool is a coveted outdoor addition, and the inclusion of a walking path enhances and elevates the outdoor living space. Not only will it increase a home's curb appeal, but prospective buyers will be excited by a pathway that brings comfort and convenience to their lives.
If you are thinking of adding a walking path to your property, call Excel Fencing & Decking for a free estimate. Our installation teams specialize in matching the perfect path for every home. We are experienced with a variety of materials and can handle the design work or even bring your custom creation to life. So, whether you need a specialty paver in Harford County, a concrete sidewalk in Glen Burnie, or a stepping-stone walkway in Baltimore, Excel Fencing & Decking can put you on the path to a more beautiful property.