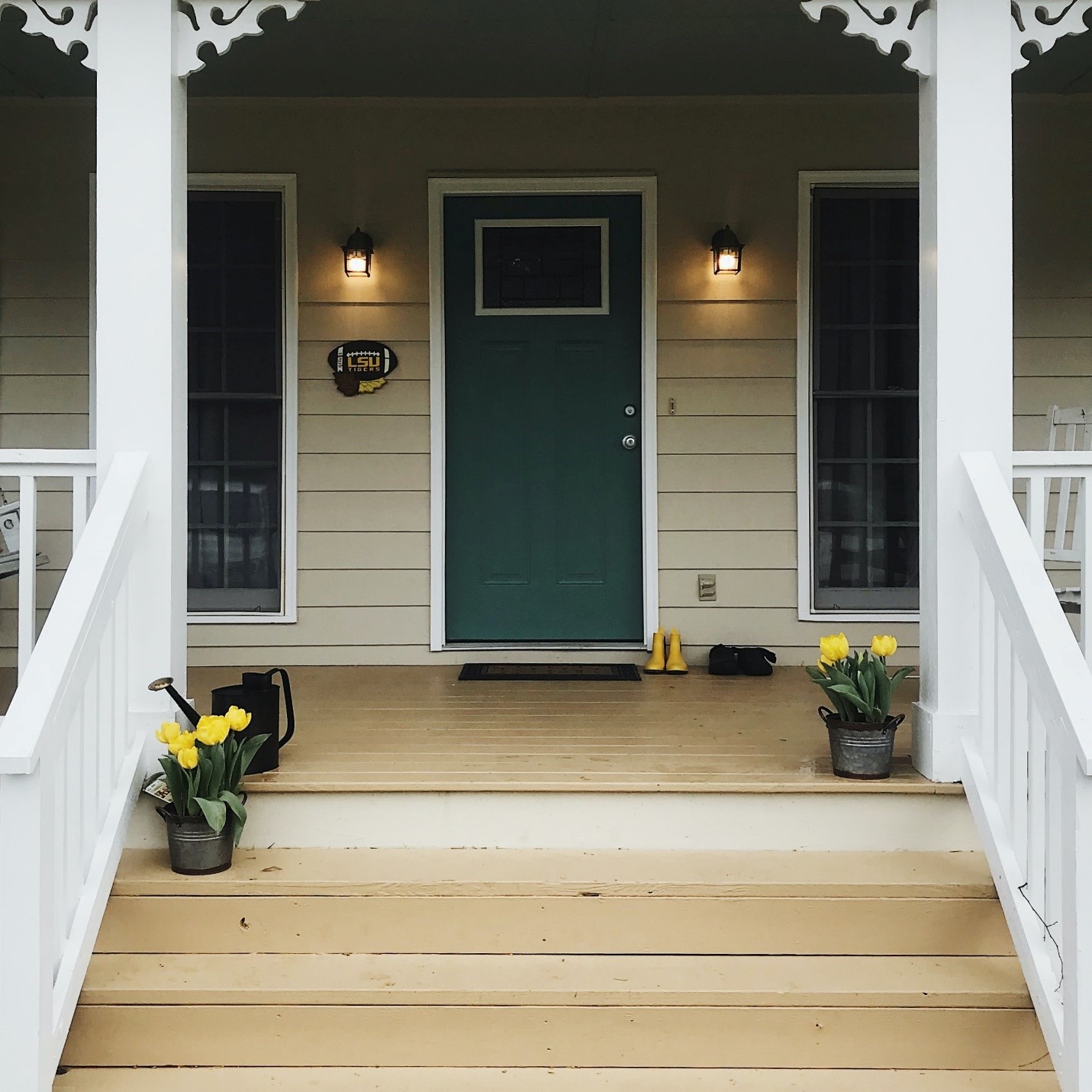 Which Porch is Right for Your Home?
The porch is one of the first things passers-by notice about a home. It's also the space that greets and welcomes visitors, so it's important that it makes a great first impression. There are a variety of porches one can choose from, however, and each offers its own unique charm. Finding the right porch has a lot to do with the size of your home and property, but an equally important factor is how you want to use it. Are you looking to maximize your outdoor area and add a place for entertaining, dining, or even sleeping? Perhaps you just want a small, simple space to relax, yet one attractive and inviting enough to boost curb appeal. Here are four of our favorite types of porches.
An Open Porch
A common design for the front of the house, open porches are often favored for their traditional appearance, welcoming environment, and spacious layout. An overhead ceiling offers some shelter from precipitation, but the lack of sides or screens keeps the porch quite breezy. While the size of an open porch can vary significantly, it's typically large enough for at least a small table and multiple chairs or a swinging porch bench, making it an ideal setting for homeowners who want to keep an eye on the neighborhood in comfort and style.
Porticos
Another classic front entry porch, porticos are much smaller than open porches, yet similar in overall design. These also offer overhead protection, but tend to be warmer than their front porch kin as the smaller roof provides limited shade. At best, porticos may offer enough space for a pair of chairs, however it is still a common porch style frequently seen on smaller homes. While not recommended for those looking to add a functional space, these pint-sized porches are ideal for adding dimension to an otherwise flat house. Additionally, the small size makes it a perfect place for dressing up and decorating, thus greatly enhancing curb appeal.
Wrap-Around Porch
If the idea of an open porch is appealing, yet you don't want to be confined to the front yard, a wrap-around porch could be for you. Wrap-around porches are a great extension of the home, adding an amazing amount of living space. The expansive design makes it an incredible location for hosting parties and outdoor dining, and many homeowners choose to have a different theme or function for each side of the home. There's a lot to love about this style, but it's not a good fit for small homes, as the house is basically dwarfed by the immense size of the porch. Wrap-around porches also tend to shade much of a home's interior, so this design might not be right for those who prefer a bright, sun-filled house.
Screened Porch
Typically reserved for the back yard, screened porches are great for all-season use. Screened walls offer protection from bugs, leaves, and even precipitation, making it a popular setting for outdoor entertaining. Highly customizable, many homeowners enhance these porches with outdoor kitchens, bars, fireplaces, and other fun features. If you're looking for a quiet space to enjoy the scenic beauty of your yard or garden, or to watch kids and grandkids at play, a screened porch is what you need.
If you're in the market for a porch installation in Maryland, we hope you'll consider Excel Fencing & Decking. Porches are one of our specialties, and our installation teams have years of experience designing and building all sizes and styles. And we guarantee every job is done the right way – your way.