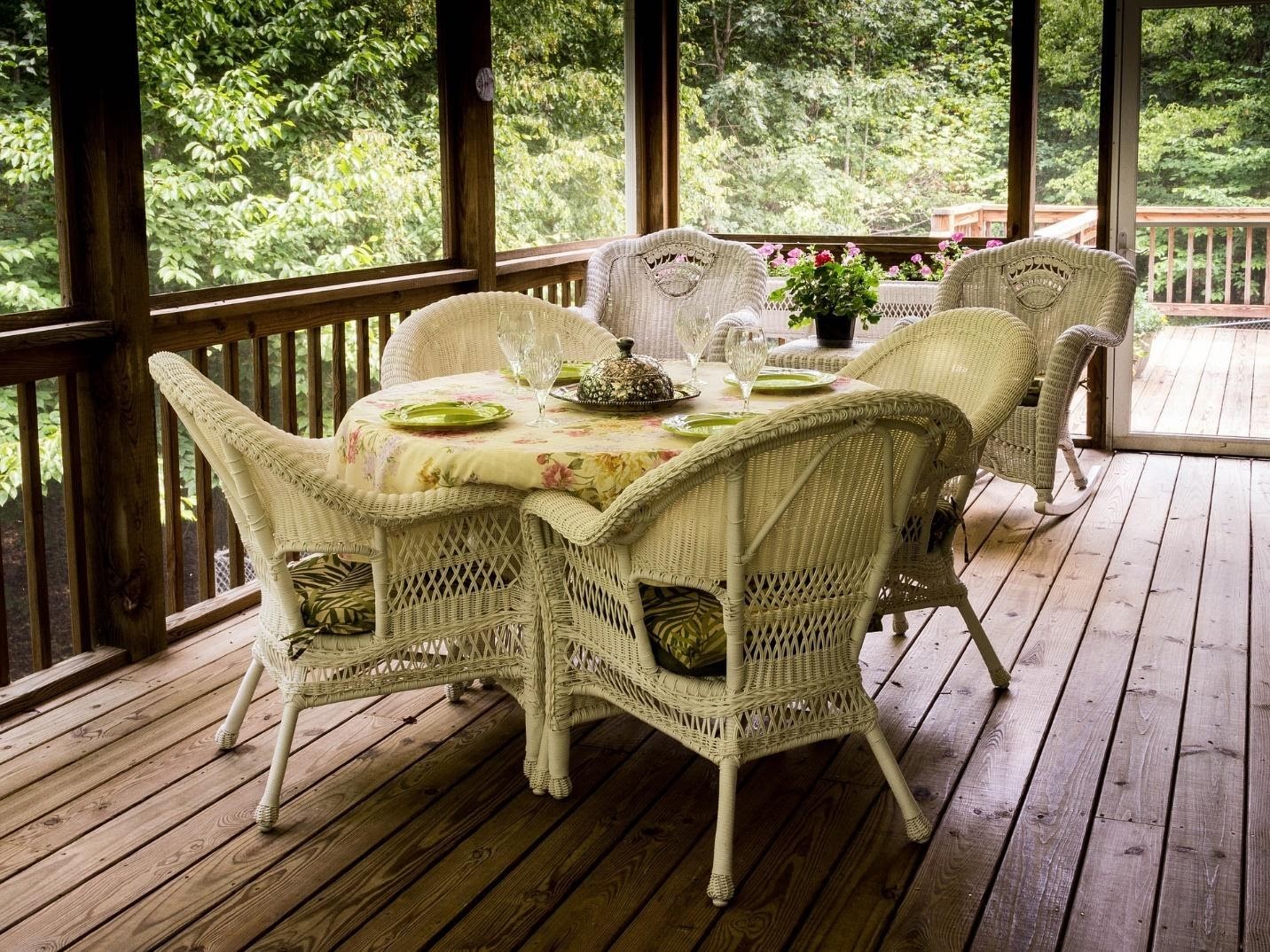 Get Your Screened Porch Ready for Spring
One of our favorite home additions is the screened porch. It's an amazing feature that significantly increases a home's living space while also providing an exterior space that can be used throughout the year. The ceiling and screened walls offer protection from the elements, so there's never a worry of picnics or parties being cancelled because of inclement weather. And the additional space is especially helpful during holidays when an influx of visitors has guests feeling crowded and cramped. The screened porch's peak season is during the warm weather months, however, and like other outdoor features, it requires some cleaning and preparation before the parties start.
Remove Coverings and Clean Screens
Many homeowners install glass panel inserts or vinyl coverings over the screens to keep cold air off the porch during the winter. These pieces obviously need to be removed and put into storage, but they should first be cleaned to remove any layers of dirt or dust. Screens also should be cleaned by spraying gently with a hose.
Wipe and Dry Interior Surfaces
Despite a screened porch's all-year appeal, many individuals make sparse use of the space during the cold season. With the lack of airflow and activity, a layer of dust often settles on the floor, walls, and furniture. Using a soft, wet cloth, wipe down surfaces to clear off any dirt or other particles. Once finished, make sure the area has been dried to prevent mold or mildew from growing on damp surfaces. This also is a good time to bring in the vacuum and give chair cushions and throw pillows a thorough cleaning.
Add Pollen Protection
Spring is a beautiful time of year, but it can get downright ugly for individuals who suffer from seasonal allergies. And with an unprotected screened porch, pollen accumulates on the screens and even forces its way into the porch where it coats tables, chairs, and other surfaces. It makes for a difficult breathing situation for many, and if an allergy-sensitive individual touches a pollen-coated piece of furniture and then touches his or her face, the allergic reaction only worsens.
Pollen prevention on a screened porch begins with creating a protective barrier. Start by installing a curtain rod above the screens and add rings with curtain clips attached. Next, hang a canvas drop cloth, such as you would use for painting, but first sew a chain or weighted cord into the bottom to keep the cloth from blowing with the breeze. The canvas is thick enough to prevent most of the pollen from entering the porch, which should help you and your family breathe more easily. And the great thing is, when you want to open things up, you only need to draw the canvas back as you would any other curtains or drapes.
If your porch is without a protection, we are confident that you would love a screened porch installation from Excel Fencing & Decking. We handle the entire process, and you get to reap the rewards of enjoying the fresh air without having to worry about bugs, rain, or harmful UV rays. We have over two decades of experience installing all types of custom porches, patios, and decks throughout central Maryland, so give us a call today.