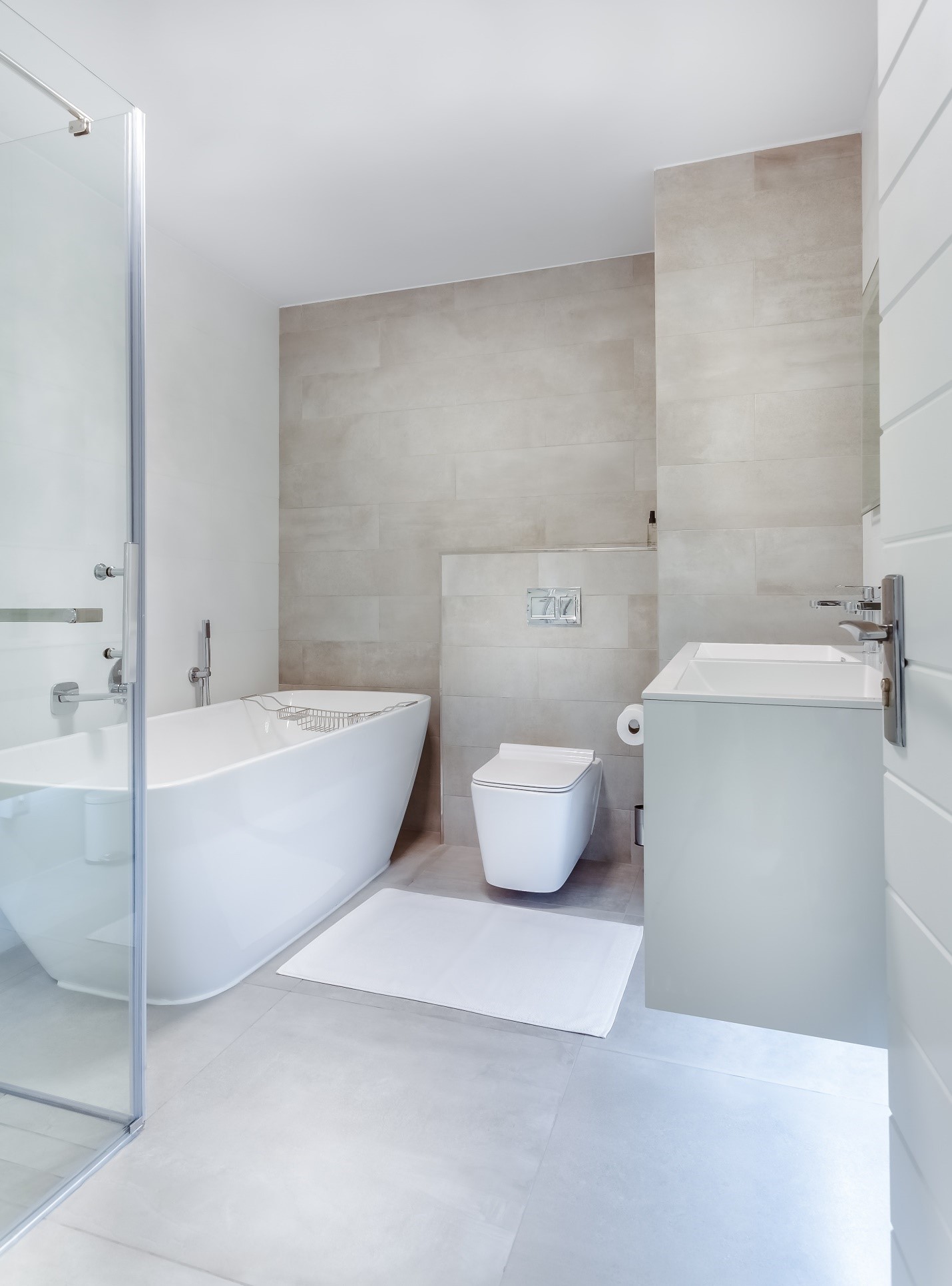 Bathroom Remodels Are Getting Smart
Bathroom remodeling has long been considered a wise decision for homeowners looking to upgrade their living space. But when that renovation includes the installation of smart tech, it's enough to make an individual look like a genius. Once a vision of the future, Internet-enabled appliances are becoming increasingly commonplace in today's homes, and the bathroom is now the latest space to employ connected devices and voice services. Here are some of the exciting new products you can add to your home.
Bathroom Remodeling Smart Shower
Turning the faucets to find the perfect water temperature is a thing of the past. Smart showers let you control water pressure, temperature, and even the length of your shower by a mobile app, digital controller, or even through voice activation. Showerheads have smart speakers embedded so you can play music, receive weather and traffic updates, and catch up on the day's news.
Smart Mirror
If you are among those individuals who have trouble stepping away from the mirror, you'll never want to leave once you've installed a smart mirror. Voice activation and hands-free lighting are just the beginning with this modern marvel that also makes use of smart speakers, built-in touchscreen displays, and 4K display with magnifying capabilities. The mirrors employ face-recognition technology to identify members of the family and customize insights for each individual, including augmented-reality make-up functions, personalized skin care tips, and even diagnostic skin analysis.
Intelligent Toilet
Be prepared to be bowled over by all the features on the new intelligent toilets. Most models offer hands-free seat opening and closing, automatic flushing, and self-cleaning functions while also optimizing water conservation. That's just the beginning, however. This is one throne that offers royal treatment, with users enjoying heated seats, personalized warm-water cleansing, and warm-air drying. Ambient lighting and automatic air freshening further add to the experience.
Smart Bath Mat
Smart tech has moved from appliances to accessories. The smart bathroom mat looks like any other bath mat at first, but wait until you step on it. The device measures an individual's weight, calculates body-mass index, and can even detect body posture. It's also capable of recognizing each family member's body metrics, and then sends health insights, exercise recommendations, and diet suggestions to the user's mobile app or a connected smart mirror.
With all the exciting ways to enhance your bathroom experience, there's never been a better time to embark on a bathroom remodeling project, and Excel Fencing & Decking is here to make those dreams come true. Whether you want a bathroom to look like something out of "The Jetsons," or even "The Flintstones," as Baltimore's premier bathroom remodeling company, we have the experience and expertise to complete any project and work with any budget. Call us today for a free estimate!