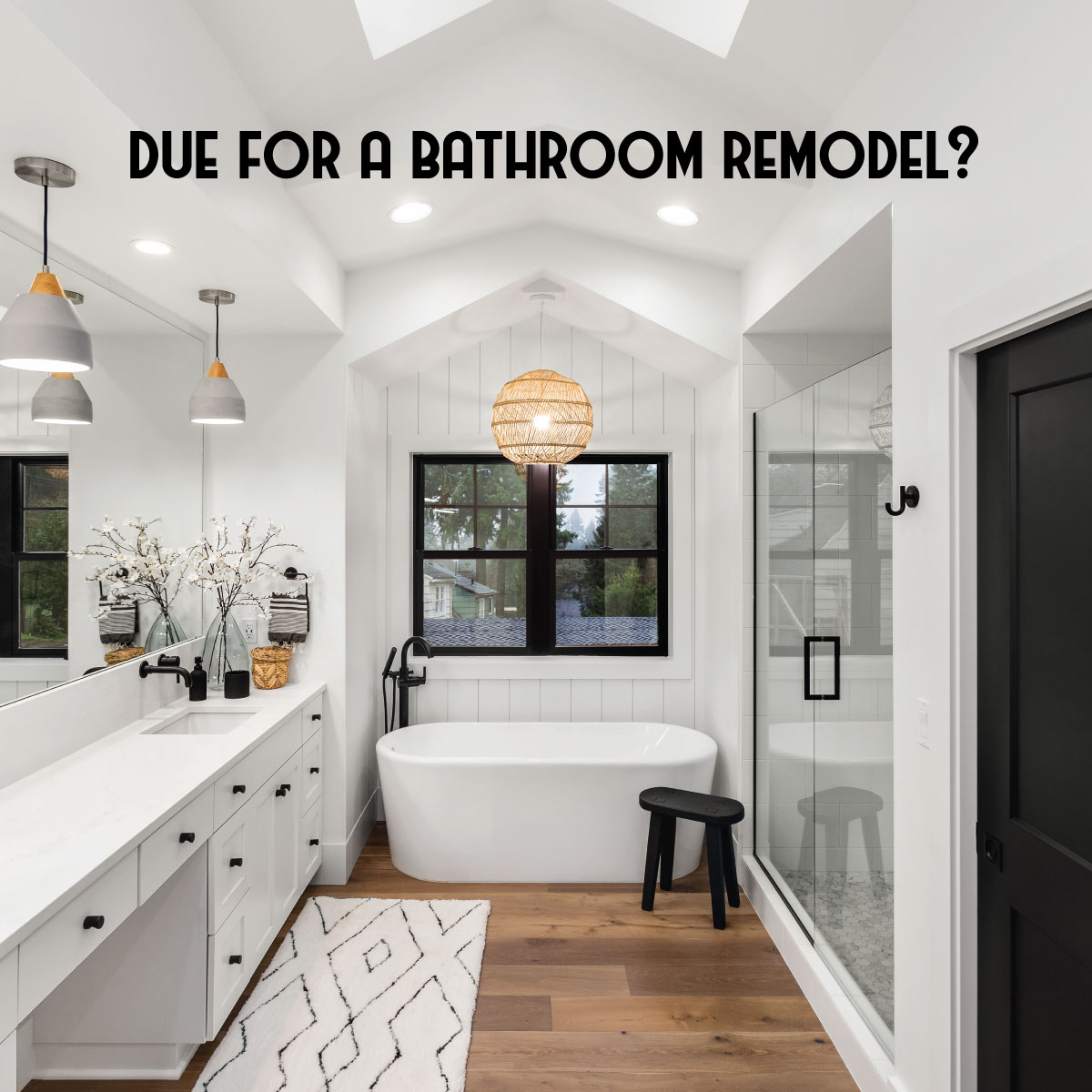 Bathroom Remodel
Bathrooms and kitchens tend to become very dated, very fast; which is why kitchen and bathroom remodel projects happen so often. Home owners care very much about the look and feel of their homes. As one of the most frequented rooms in the house, the bathroom should be a place where you feel at ease. So, before you get the point of hating your bathroom, you can start looking at all manner of solutions that will help you get to a more peaceful and pleasant environment.
Be Ready To Adapt With A Bathroom Remodel
Depending on where you are in your life, your needs, desires and aesthetics may change. The bathroom that worked out great for you when you were single isn't going to be the bathroom you want when you're married. When you're married, the bathroom you want isn't going to be the same as the one you want when you have children. Your needs and your wants are going to be in flux, and a good bathroom remodel can help get you into the right headspace. If you aren't quite sure what you should be planning for, call a pro with Excel Fence and Decking at 410-803-9949.
Keep Your Bathroom In Good Shape
So many factors contribute to tearing your bathroom down: humidity, water, mildew, rot, mold, and decay. Of course tearing everything out and doing a new bathroom remodel is going to take care of that. Some damage is just out of control and not salvageable, and a renovation is the best solution.
Think About Water Conservation
As you plan your new bathroom, plan to be responsible and environmentally friendly with your water use. About half of all of your homes daily water use comes from the toilets and showers. Consider water-saving toilets as a great way to limit your water usage. Shower heads and faucets that reduce water consumption are great as well. Make sure that the choices you are making don't just conserve water but also give you the performance that you expect. When you consult the pros and make smart decisions you can see a noticeable difference in your water bills.
A Bathroom Remodel is A Property Investment
While creating the ideal throne room for your house you want to think about your experience, but you are also creating value for your home. Remodeling a bathroom to be more modern or contemporary, especially in popular styles, is going to make your home appealing to potential buyers should you ever go on the housing market. It is difficult to achieve a financial return, but when your investment is not just for the money but also for your experience, it becomes a no-brainer. A great bathroom AND most of the costs can be recouped in a home sale? Yes, please.
Take all of these factors into consideration when thinking about a bathroom remodel. And remember, for all your home improvement projects, including bathroom renovation, call Excel Fencing & Decking at 410-803-9949.