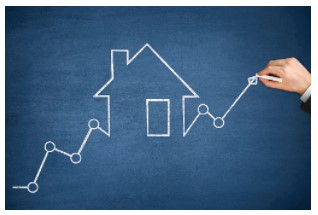 Will Adding a Deck Increase My Home's Value?
As far as home improvements go, some are better investments than others. Many people ask us Will a Deck Increase Home Value? Adding a deck is actually a great project that creates an extra selling point, without breaking the budget.  While you may want to incorporate features in line with your personal preferences, factoring in resale value can ensure that you're happier with your decision in the long run.  Today, we'll focus on some key advantages that apply to decks in the current market.
Outdoor Living
Studies have shown that decks bring more value in regions where the outdoors is more of a priority.  So the answer is yes, to the frequently asked question Will a Deck Increase Home Value?  Places with spacious backyards naturally attract people who enjoy spending time outside—and so do decks.  So, take a second to consider your neighborhood.  Are decks a common feature?  Do you have the space for a deck?  Will it highlight other positive attributes of your property?  Anything that draws attention to the benefits of your home and makes it stand out from other competing properties is a good decision.
Don't Go Overboard
That being said, you don't want to find yourself on the wrong side of the cost vs. value ratio.  When examining home improvement projects across the country, researchers found that just because you're spending more, doesn't mean you're increasing the value of your home that much more.  This holds true with decks, too.
Basically, if you install a small- to medium-sized deck that's suited to your property, you have a better chance of recouping your investment.  A giant, wraparound variety may be more expensive, but if it doesn't fit with the rest of your home, then you're not going to get back nearly what you put into the project.  Such "luxury" installations don't hold up as well across different markets.  If you're in a luxury bracket to start with, then it makes sense.  Otherwise, try to curb the whole "go big or go home" tendency—at least when it comes to planning your deck
Low Maintenance Trends
Unsurprisingly, people like features that look good with little effort.  Keep this in mind when choosing your deck material!  Although a wood deck is typically less expensive to install, composite materials are both longer lasting and easier to maintain.  They also make them in a variety of finishes, including those that mimic the look of wood—except it won't need to be resealed or restained periodically.  Thus, not only will it make your life easier, but also it'll be more attractive to future buyers who may factor these additional costs into the resale value of your house.
Ultimately, decks rank at the top of home improvement projects in terms of their investment potential.  Nationally, the return fails anywhere between 80% to 100% or more.  As with any other undertaking, though, you can easily get ahead of yourself.  So, try to find a balance between your enjoyment and your investment—and don't hesitate to ask for our help!