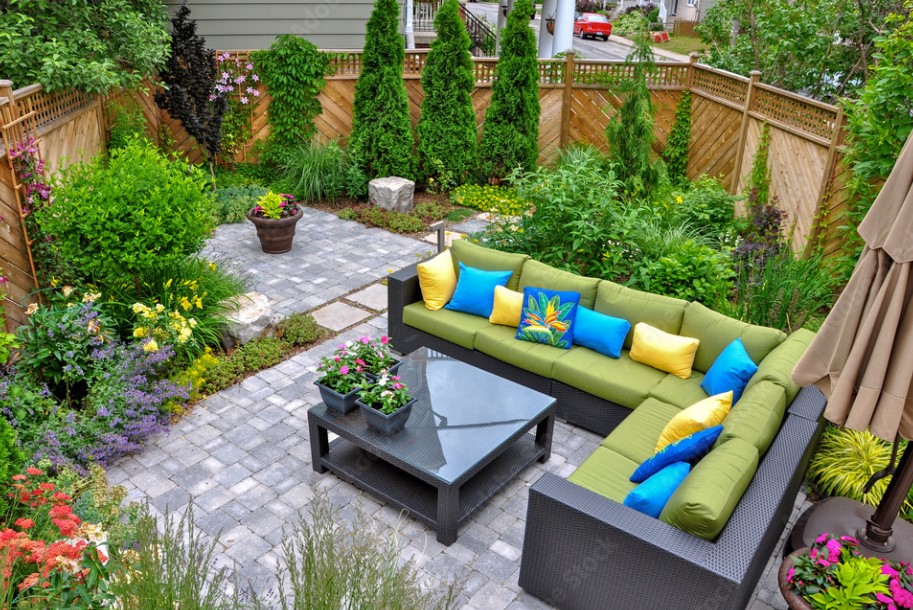 Adding Privacy to Your Outdoor Space
Now that you're able to enjoy your outdoor space a little more, you may find yourself looking into your neighbor's backyard more than you would like.  Regardless of the proximity, it's possible to add certain features that enhance the privacy to your outdoor space. You can choose options that partially or completely block any unwanted views.  Try to pick design elements that work with the rest of your house, so it's both attractive and functional.  Here are some ideas to help you get started:
Fencing
As one of the obvious choices to create more privacy, it's also usually a quick and easy installation—when you work with the right company.  Plus, you can customize everything from your materials, to the color, to the design.  The only thing you might need to consult local law about is any height requirements or restrictions.
If you want to go for a true privacy fence—one that completely obscures your yard from view—you can, it's just not always the best choice aesthetically.  Often, you can create a similar effect with narrow slats or patterned panels that will be much more attractive.  You can even get creative by incorporating additional architectural elements, such as scallops, lattice work, or stone elements.  Ask our design team for suggestions!
Privacy Plantings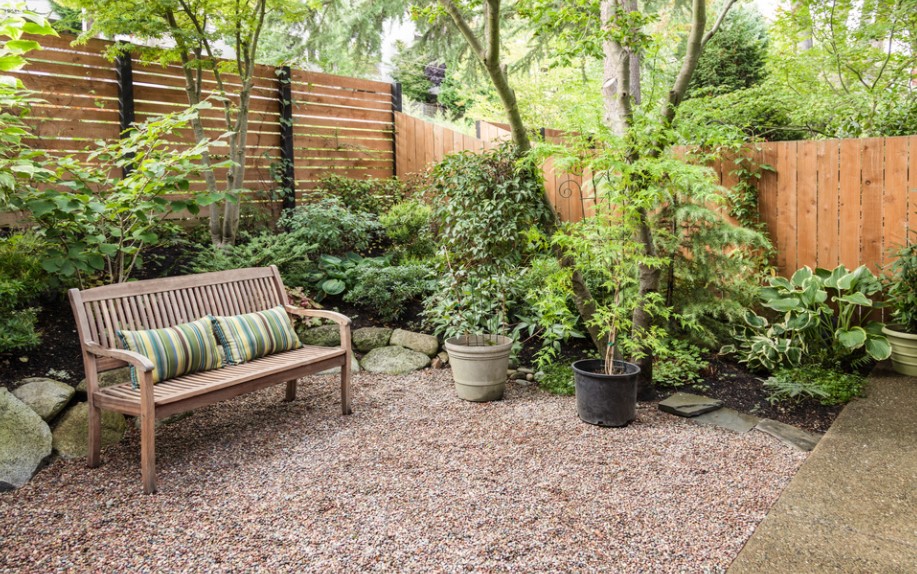 Adding strategic landscaping can help to create a greener, lusher space that gives you the illusion of solitude whenever you want.  Common varieties include privet hedges made from sturdy shrubs or layered gardens around the outline of the property.  Both have their advantages because they're less regulated by local ordinances, but they can also require more maintenance—especially if you pick the wrong plants.
With the layered look, you should incorporate a mix of trees, shrubs, flowers, and other perennials that border your outdoor entertaining space.  Hardier options like evergreen trees will make your life easier later on, but remember plants grow!  So, what it looks like now won't be how it looks in 5, 10, or 20 years.  Still, investing in your landscaping will enhance your overall property value while giving you that feeling of privacy you want.  You can achieve a similar effect on your deck thanks to container gardening!
 Privacy to Your Outdoor Space with Screens & Paneling
With larger properties, the thought of fencing or screening the entire space can be daunting.  If you focus on specific spaces instead, like a patio, porch, or deck, then you can drastically reduce the scope of your project.  However, you'll still be able to enjoy your privacy in key spaces.  Try screening in the sides of your patio or deck with new, patterned options that block most of your unwanted views without making you feel completely closed in.  You can also use semitransparent varieties that help keep the bugs at bay while they're at it.  Still, they preserve the feeling out being outdoors, which is what you want to enjoy in the first place!
If you need help adding some of these key privacy features this summer, then give us a call.  We can help you customize a solution for your property that makes your backyard feel both spacious and private.  Get design assistance, as well as an accurate quote, from our team of experts today!