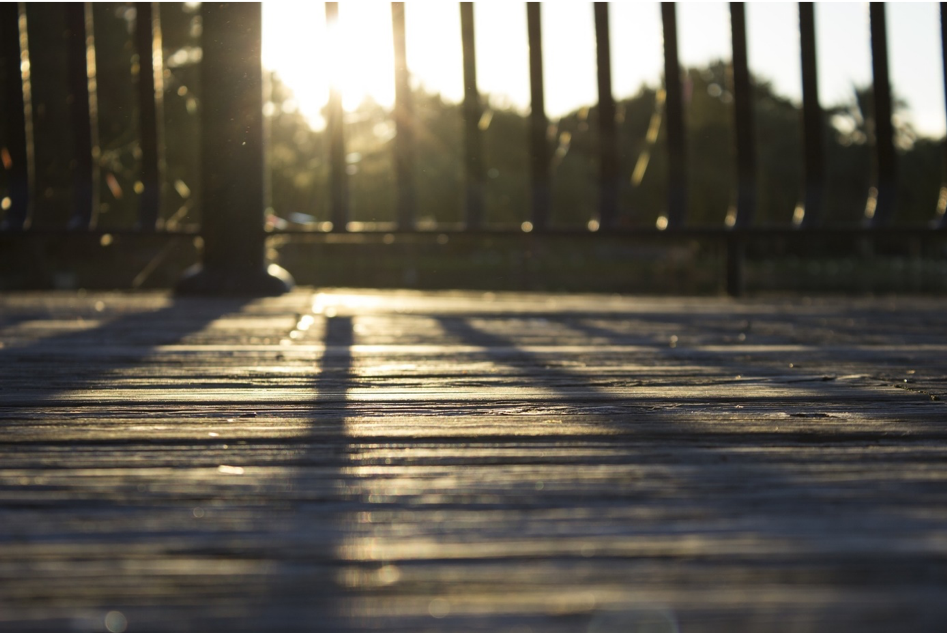 How to Remove Minor Wood Rot from Your Deck
If you're like us, your backyard deck is one of your favorite places!  So, one of the last things you want to find is wood rot.  What seems like a small issue can seriously interfere with the comfort and convenience of this outdoor space. In between all the barbecues, birthday parties, and more, take the time to remove this problem. To keep your wood deck looking like new, you should also maintain a regular schedule of cleaning, washing, and staining. Minimally, conduct an annual deck inspection to uncover any potentially dangerous conditions. Wood rot is an all too common problem, especially in humid climates like Maryland. If you're unfamiliar with the appearance and removal process associated with this condition, here are four steps to target rotting wood on your deck:
Inspect Your Deck Regularly
The first step in removing rot is identifying it. You'll need to crawl under your deck to thoroughly examine the wood for signs of decay. Pay attention to nails and screws, as loose or rusty metal fasteners can be a sign of bigger problems. Since joists, stairs, and railings can be especially dangerous when rotten, we recommend that you inspect them first. Using a flat-head screwdriver, gently push into the wood deck. If the screwdriver enters more than a quarter of an inch, you've got wood rot; and if it pushes in an inch, the rot is severe, and the wood will require replacing rather than repairing. It is recommended that you have your deck inspected by a professional decking contractor, the experts at Excel Fencing & Decking can identify any problem areas and advise you on the best path forward.
Remove the Wood Rot
Now that you've identified the rotten wood, it's time to remove it. Scoop out as much as possible using a hammer, chisel, screwdriver, spoon, or even your fingers. Next, vigorously clean the area using a hard-bristle brush to scrape away even more infected wood. It's important to eliminate all the wood rot to eradicate further fungal growth and to allow a stronger bond for the hardener.  Which we'll talk about more in the next step!
Strengthen Your Structure
With the rotten wood out of the way, use a hardener to reinforce the deck and protect its structural integrity. Epoxy and wood putty are two strong options; neither of which will expand after application. Make sure you thoroughly fill in cracks and cover all exposed wood. Just keep in mind, some products contain hazardous materials, you'll need to wear rubber gloves and a respirator.
Fill & Finish
Once the epoxy or wood putty has dried, mix up wood filler and apply with a putty knife. Fill in the area completely and then scrape off any excess filler for a smooth surface. After your deck has had time to dry, sand the area and clear it of dust and other debris. Follow up with some primer and paint to finish the job.
Despite what you may have heard, wood rot isn't just a cosmetic problem. It can lead to significant structural damage if left untreated. Hopefully your deck doesn't suffer from this common problem. But if it does, Excel Fencing & Decking can handle all of your deck repair or replacement needs. If you're in Central Maryland or the greater Baltimore area, call us today to schedule a free estimate!