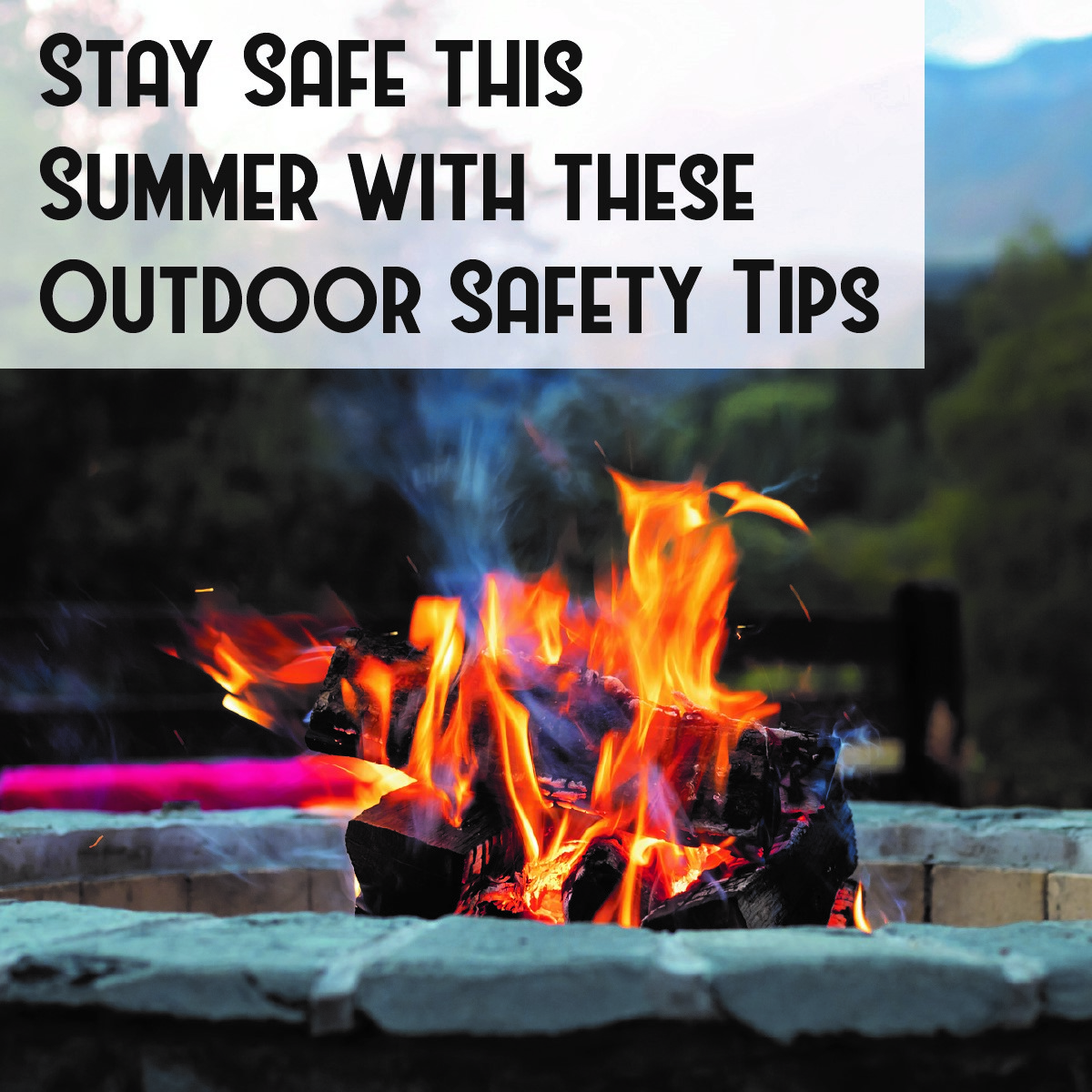 Stay Safe this Summer with these Outdoor Safety Tips
The heat of the summer is here, making this the perfect time of year to enjoy your outdoor living space. Whether you are heading out for a swim in the pool, lounging on your deck or preparing to light a bonfire to unwind with friends and family, these outdoor safety tips are sure to help keep you safe so you can continue enjoying this lovely time of year.
Excel's Top Outdoor Safety Tips
Firepit Safety
Bonfires are one of our favorite summer activities. Whether you are on a camping trip or simply lighting up the fire pit at home, be sure to have these safety tips in mind!
Never place your firepit near grass, bushes and trees with low-hanging branches.
Keep all flammable items out of the direct area of the fire (except marshmallows!).
Keep water or a fire extinguisher nearby in the event that the wind picks up, and your fire starts to grow too big for comfort.
Confirm that your fire isn't violating any local rules. Along with a steep fine, this could create serious fire risks depending on your geographical location.
Sun Safety
When it comes to sun safety, you won't have to worry about containing any fires, but it's still hard to overstate the importance of being careful when it comes to sunlight exposure. Even without a sunburn, excessive sun exposure can increase your risk of developing skin cancer over time. During the summer, the sun will generally peak in intensity between 11 AM and 4 PM. If you expect to be outdoors during those hours, be sure to keep these tips in mind!
Avoid being in sunlight for extended periods by using an umbrella or shade
Regularly apply sunscreen (at least SPF 30) throughout the day.
Remember that it takes about 20 minutes for sunscreen to activate after its initial application.
Some often-forgotten areas to protect are lips, ears and feet. These areas are quite painful when affected by sunburn, so don't miss them!
Wear a hat and sunglasses for added sun protection.
Frequently drink water to stay hydrated.
Aloe vera is a great natural solution for treating and soothing sunburn.
Upgrade Your Outdoor Living Space This Summer with Excel Fencing and Decking
Excel Fencing and Decking is proud to meet the needs of every customer, whether searching for deck designs, a wrap around porch, or repairs to wood decking. Excel is a full-service fencing and decking company working throughout the greater Baltimore area since 1998. Excel carries top brands including Trex, Azek, Shoreline Vinyl Systems, and Wolf PVC Decking. Reach out to Excel with any questions you may have regarding any fence, deck, or remodeling project. Call us directly at 410-803-9499 or fill out the contact form and one of Excel's representatives will get in touch with you shortly.