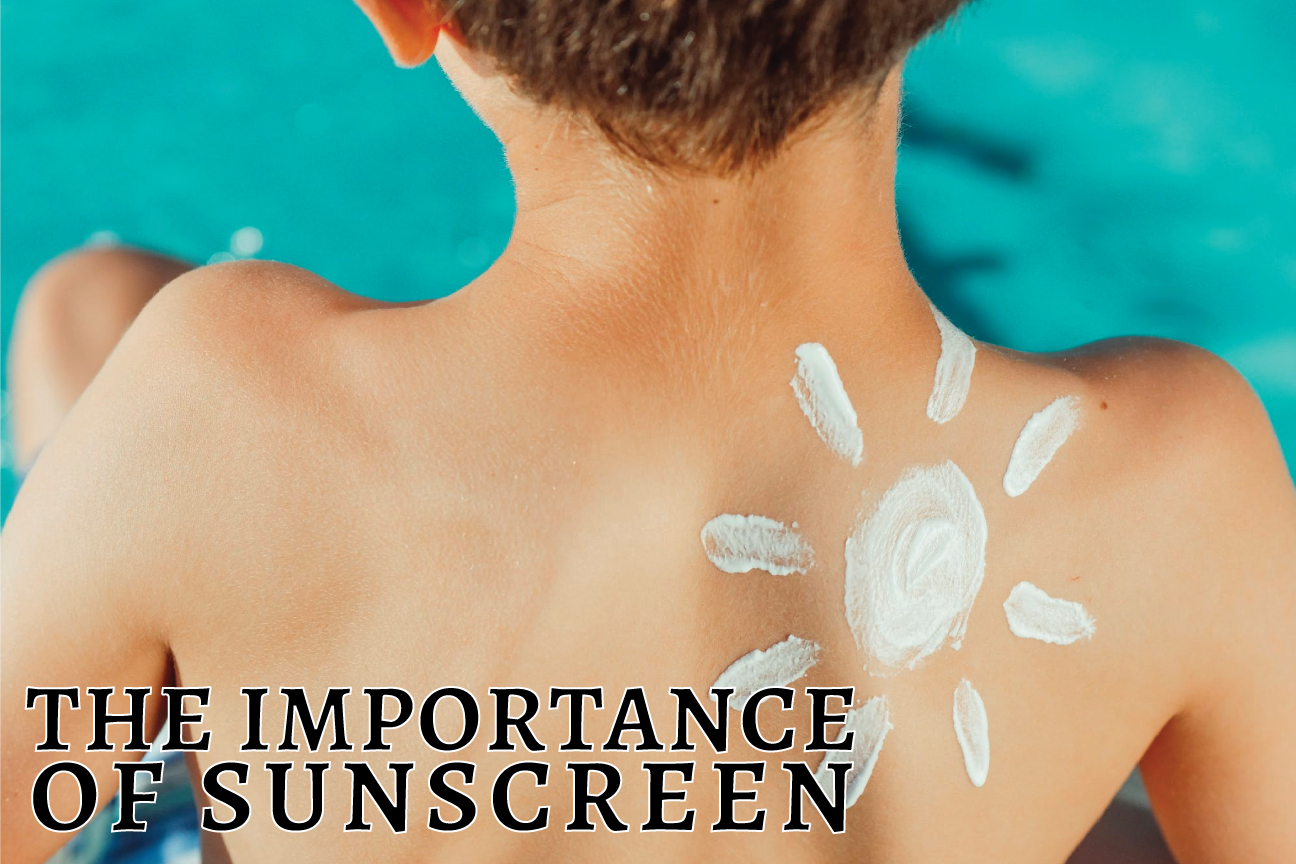 Sun Safety : The Importance of Sunscreen
Spending time soaking up the sun in your backyard oasis can be a relaxing and beneficial experience. However, too much of a good thing is not safe.  Sunscreen is key to protecting yourself from bad burns and skin cancer.   Most types are caused by exposure to too much ultraviolet (UV) light.  Here are some Sun Safety tips to help you stay safe in the summer sun.
Sunscreen Protection
Sunscreens have a sun protection factor, or SPF, that rates how well they filter out UV rays.  Higher numbers will give you more protection.  Put on a broad-spectrum sunscreen with an SPF of 15 or higher before you head outside. Make sure you cover all exposed skin with a thick layer.
Sunscreen wears off and must be reapplied about every two hours. The same applies after swimming, sweating, or toweling off.
If there is no expiration date listed, the sunscreen will last about 3 years.  If it has been exposed to high temperatures, it will expire sooner.  Watch the expiration date.
Reduce Sun Exposure
Along with sunscreen, there are other Sun Safety ways you can cut down on sun exposure.
Stay in the shade.   Find a comfy spot under an umbrella, tree, or shelter.  Wear protective clothing, even in the shade.  Put on long sleeve shirts and pants when the weather cooperates.  If it's steaming hot, protect your exposed skin with a T-shirt or a beach cover-up.  Clothes in darker colors or those made from tightly woven fabric may offer better protection. Also, look for clothing that offers UV protection.
Wear a hat.  For the best protection, choose a brimmed hat that shades your face, ears and the back of your neck.  A darker-colored hat made of canvas is a good choice.  If a baseball hat is more your style, be sure to project your ears and neck with clothing, sunscreen or shade.
Put on sunglasses. Ones that block both UVA and UVB rays offer the best protection.  Most sunglasses sold in the U.S. meet this standard.  Wrap-around sunglasses are a good choice. They will stop UV rays from getting in through the side.
Skin Cancer Protection
The American Academy of Dermatology estimates that 1 in 5 Americans will develop skin cancer in their lifetime.   Skin cancer is more likely to occur in people with fair skin.  The most common types of skin cancer are squamous cell carcinoma and basal cell carcinoma.   They are highly curable if they are caught early enough.  Another type of skin cancer, melanoma, is responsible for most skin cancer deaths.  Again, early detection and treatment are key to stopping its spread.
The best way to protect yourself is to wear a water-resistant sunscreen with an SPF of at least 30.  Reapply it every hour.  Sunscreen should be worn even when it's cloudy outside.
Sun Safety How to Treat Sunburn
Having too much fun in the sun can result in a bad sunburn.  The best way to treat one is to apply a cold compress, or take a cool shower or bath. Apply moisturizer to the burned area while the skin is damp. Repeat over the next few days.  Use Cortisone cream to reduce redness and swelling. Aloe vera can help soothe burns.  Hydrate with water and sports drinks as the skin heals. Repeated sunburns raise the risk of skin cancer.
Being outdoors is a great way to reduce stress, get your vitamin D, and stay active.  Enjoy your time in the fresh air, but remember to protect your skin from the sun.
Need a New Deck or Patio?
Excel Fencing and Decking is your number one source in the Greater Baltimore Region for your fencing, decking and interior remodeling needs.  We provide superior service to Cecil, Baltimore, Harford, Howard and Anne Arundel Counties. Call us directly at 410-803-9499 or fill out our contact form for more information.