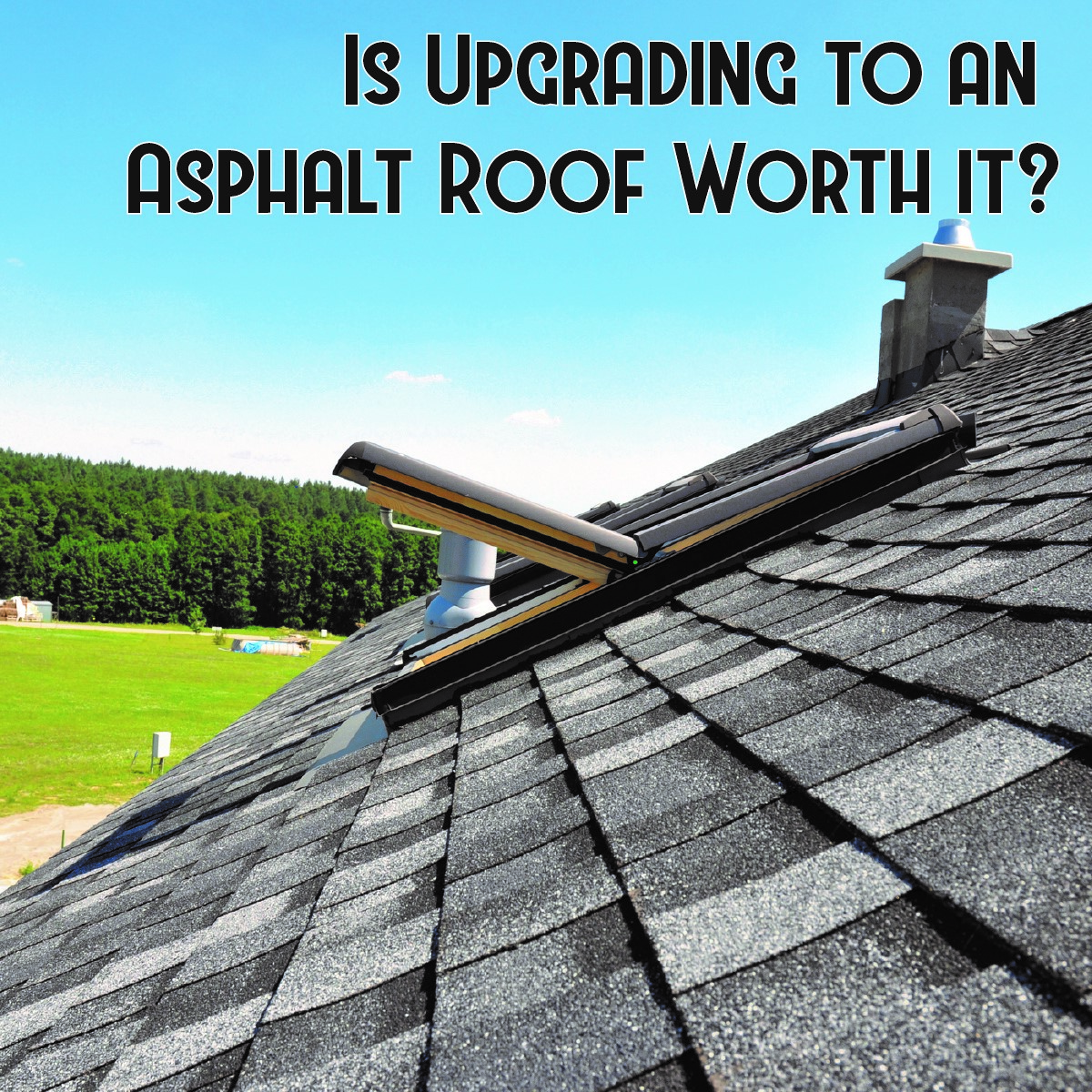 Is Upgrading to an Asphalt Roof Worth it?
When it comes to roofing materials, asphalt is often seen as the entry-level in the industry. It is true that an asphalt roof typically won't last as long as a slate roof or a copper roof. Even still, there are plenty of reasons to consider sticking with this tried-and-true roofing option. After all, there must be a reason why 75% of US homes have asphalt shingles!
Customizability
When it comes to choosing a roofing material that perfectly complements your home, asphalt shingles are a fantastic choice. We stock over 10 different shades of asphalt shingles to ensure we can perfectly match the aesthetic of any home. So whether you want your roof to match the appearance of slate, wood, brick or any other popular aesthetic, there is bound to be an asphalt shingle solution for you.
Asphalt Roof Price
Copper and slate roofing may last over 50 years (and sometimes over 100 years), but as you might expect, that kind of longevity comes at a steep cost. However, when it comes to offering high performance at the lowest cost, asphalt roofing simply cannot be beaten. Even though an asphalt roof may not stand the test of time quite as well as some of the most expensive options, you can still expect top-class fire ratings and heavy wind resistance throughout its life.
Warranty
Excel Roofing works exclusively with GAF roofing materials, meaning we can offer their Lifetime Limited Warranty with the installation of any GAF Weather Stopper Smart Choice Roofing System. This includes a lifetime warranty for GAF shingles as well as a 50-year smart choice protection period. Unfortunately, asphalt roofing may not have the ability to last a century. Still, quality construction, materials and warranties ensure that you will get decades of use out of your new roof regardless.
Ready to Upgrade to an Asphalt Roof? Contact Excel Fencing & Decking to Begin Your Project!
We've moved beyond fencing and decking! Our focus and commitment to quality give Excel Roofing the power to provide its residential roofing clients with a better-finished product and outstanding customer service. We trust our work, and that's why we back it with the strongest warranty in the industry from GAF!