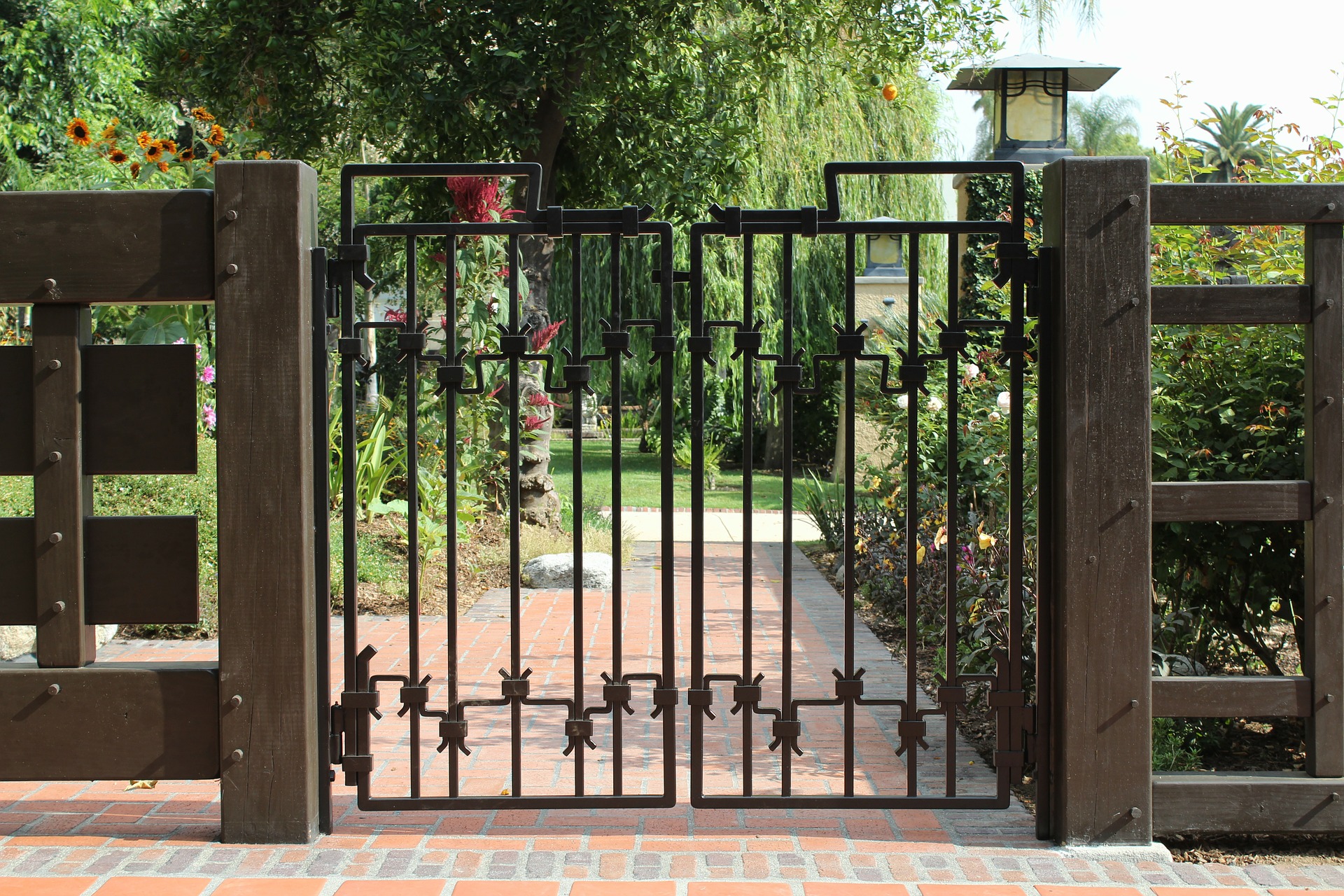 Before You Install a Security Gate
Your security gate should be an integral part of your home's protection.  Whether you're installing it along your driveway, your fence line, or around your pool, it plays a pivotal role in guarding the property.  To maximize this effect, though, you have to consider where you plan to install it.  As well as what type of security gate will best defend your perimeter.  To help you make this decision, we'll share a few key details about each common location our experts have learned over the past 20+ years in the industry!
Security Gate For Your Driveway
Adding a security gate to this common entry point will automatically create distance between your property and the outside street/neighborhood.  It's a visible barrier that's known to increase the safety of your home, family, and pets.  Unfortunately, it's not always an option.  This type of security gate requires a lot of space, both at the end of your driveway and between your neighbors.  In some cases, you may not be able to have your own—instead you'll share one large gate with the entire community.
That's still a valuable security feature.  As long as everyone has access to this often-automated feature and it's close enough to other privacy elements, you can enjoy the benefits without cause for concern.  Without the addition of a perimeter fence, columns/pillars, and the proper sloping, though.  You'll run into problem down the road, whether it's an automatic security gate or not!
For Your Fence
Honestly, it's more convenient to have an outdoor entry/exit point somewhere along your fence perimeter.  Whether you have it built into a tall privacy fence, or a more open pet-friendly fence, you'll appreciate being to come and go without having to return inside.  Still, a security gate brings additional concerns.  How far away do you want it to be from your house?  What material should it use?  What additional security features should it include?
For example, some homeowners prefer a lock (electronic or otherwise) on their security gates.  Others are comfortable with a child-proof latch because they live in a more remote area where guests are unlikely to access this security feature.  Just don't get too complacent when it comes to your home's defense.  Ask the experts at Excel Fencing & Decking what we recommend after seeing your property firsthand.  We'll suggest solutions based on off the aesthetics and layout of your current (or future) fence line.
Security Gate For Your Pool
With pools, you have to be especially careful.  Not just from an insurance standpoint, but also considering the human aspect.  Although pools are so much fun!  They're also incredibly tempting to children, teenagers, and potential intruders.  Therefore, you need to keep this area separate with an effective security gate.  Have you considered an automatic option that you'll be able to control from within the house?
This eliminates the worry of unwelcome guests simply unlatching the gate to gain access to your pool.  However, it may also require more upkeep if there's a lot of traffic to/from this outdoor feature.  Honestly, it'll be easier to incorporate a best-fit security gate from the very beginning.  So, if you're planning on adding a pool, talk to us about your options for fencing and gates.
Before you install any security gate, a discussion is in order.  We want you to have the latest in convenience and protection, all while keeping with your home's style and overall budget.  Fortunately, at Excel Fencing & Decking, we have the experience needed to seamlessly integrate this important feature.  Contact us today to learn more!