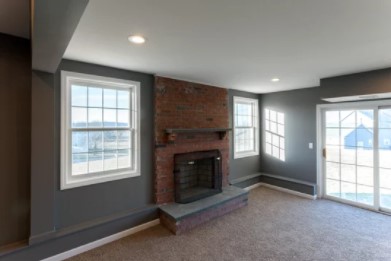 Refinishing the Basement Tips
Finishing a basement is a great way to add both space and equity, all while maintaining a budget.  Some families use it as additional recreational room, or a guest suite.  Others convert it into a separate apartment to allow for the possibility of rental income.  Whether you've got a specific project in mind, or you're just looking to add function to a formerly unused area, we know you have a lot of options.  Try following these refinishing the basement tips to maximize your renovation.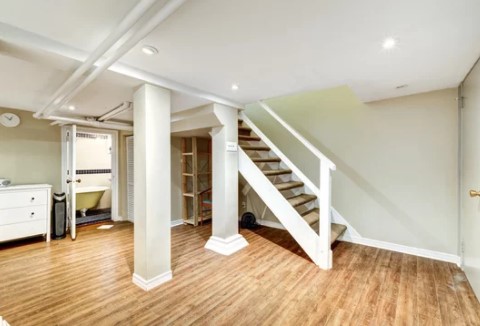 Be prepared.
This applies to both the basement itself and the necessary paperwork.  If you've had problems with moisture or flooding downstairs in the past, then you need to address it before you begin any major project.  Depending on how your house was originally constructed (and when), you may need to install a new drainage system, sump pump, and/or backup generator.  Ensuring that you have the proper heating/cooling and dehumidifying systems in place will also help to protect your investment.
Additionally, before you develop any grand plans to construct extra bathrooms or even a kitchen, you need to check your local ordinances.  In some cases, you may just need to apply for a permit, but in others, you may not have the space or clearance to take the renovation that far.  However, you won't know until you ask!
Pick popular options.
If your primary concern is the return on this investment, then you should try to repurpose the basement into rooms that appeal to wide cross-section of people.  Traditionally, bonus family space, an extra bedroom or two, and a home office work well.  Keep in mind, without windows, you may or may not be able to advertise basement space as an actual "bedroom."  An additional bathroom for the level is also always a good idea.
Depending on your landscaping, you may or may not be able create a walk-out basement or even a separate entrance/exit.  However, if it's possible, it can increase the overall value of your home—not just your remodeling project.
Work with your space.
Even the best contractor can't change the fact that you're working with a basement area.  Rather than work against it, consider the challenges that lie ahead and face them head on.  If natural lighting is a problem, then make sure you install ample artificial light, or incorporate additional windows/French doors.  If the main storage for your primary electrical systems are down there, don't block them off.  Incorporate them into your design and try to camouflage them, rather than obstructing them outright.
Also, try to use durable materials designed to withstand humidity, while doing your best to make the space appear larger.  Some people attempt to add a little bit of everything, but chopping up an already small space can make it appear more compressed.  In today's market, open concepts and light colors will make your newly refinished basement much more marketable.
Don't forget—you're not in this alone!  Our experienced staff can handle much more than fencing and decking.  Check out our website or speak to one of our contractors to see how we can assist you with refinishing the basement.