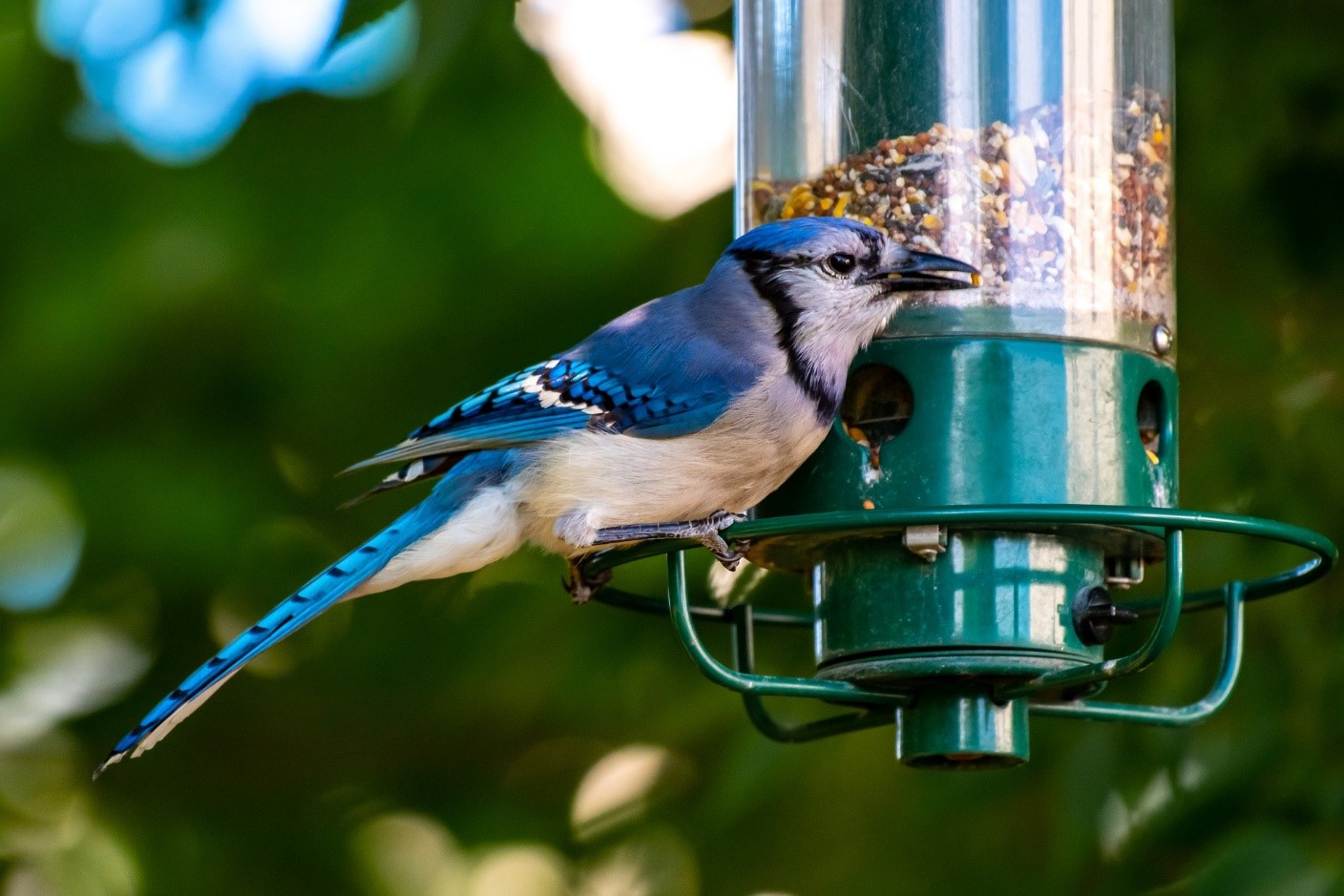 How to Make Your Backyard a Bird Sanctuary
It may be winter, but there's one backyard activity that is in full swing. Bird watching is a fun and exciting hobby that the entire family can enjoy all year-round. Maryland hosts more than 400 species of fowl, making it a prime destination for bird watching, even during the snowy season.
There's a big birding event coming up this month that's open to everyone, and no matter where you live in Maryland you won't have to travel far to participate. This February 14 to 17 will be the 23rd annual Great Backyard Bird Count, an all-ages activity that encourages bird watching from the comfort of your own yard. Participants are asked to spend 15 minutes in their back yard, identifying the different species they see and counting the numbers of each, and then reporting the sightings at www.birdcount.org. The program is a great way to let children and teens experience nature, and the findings help researchers get a better understanding of worldwide bird populations. You won't need any fancy equipment to participate in bird watching, but there are some features you can add to your backyard bird sanctuary that will make it better for birding.
Bird Feeders
There's no better way to tempt birds to your back yard bird sanctuary than with food. Finding the right location for the feeder is a bit tricky, however. Installing a bird feeder near shrubs and trees gives birds protection from predators, but also makes it easier for squirrels to reach the feast. You want it to be in a visible area, but landmarks like fences or garden features will be dirtied by droppings if placed too near. Feeders are less frequented in high-traffic areas, so don't have it too close to your deck or patio. Those who do their bird watching indoors may prefer having feeders near the window, but collisions with window glass result in upwards of 988 million bird deaths in America each year. So if you're watching through a window, place the feeder either within three feet of the glass or further than 10 feet away.
Bird Baths
Just like the rest of us, birds need water, and having a water source on your property is a great way to encourage more visits. While you'll need a river or lake to see exciting waterfowl like herons and kingfishers, a simple bird bath in the garden will help attract several smaller species to your property. In fact, not all birds eat seeds, so installing a bird bath may even introduce you to a whole new group of feathered friends to your backyard bird sanctuary.
Pergola
Not all backyard features are for the birds. You'll need a location to do your bird watching, and nothing could be better than a pergola. It's a quiet and cozy personal sanctuary that won't scare away the backyard visitors, and the structure's open design makes it ideal for birders. With a nice swing or rocking chair you'll be able to enjoy your new hobby in comfort and style, and if it's a little too cold for your tastes, a portable space heater will keep you plenty warm.
If you're looking to take backyard bird watching to new heights, we hope you'll consider installing a pergola from Excel Fencing & Decking. Our experienced designers and installers will work with you every step of the way to create the perfect pergola for you. If you're still pecking around at the idea, give us a call. We'd be happy to answer any questions you may have and give you a free estimate.