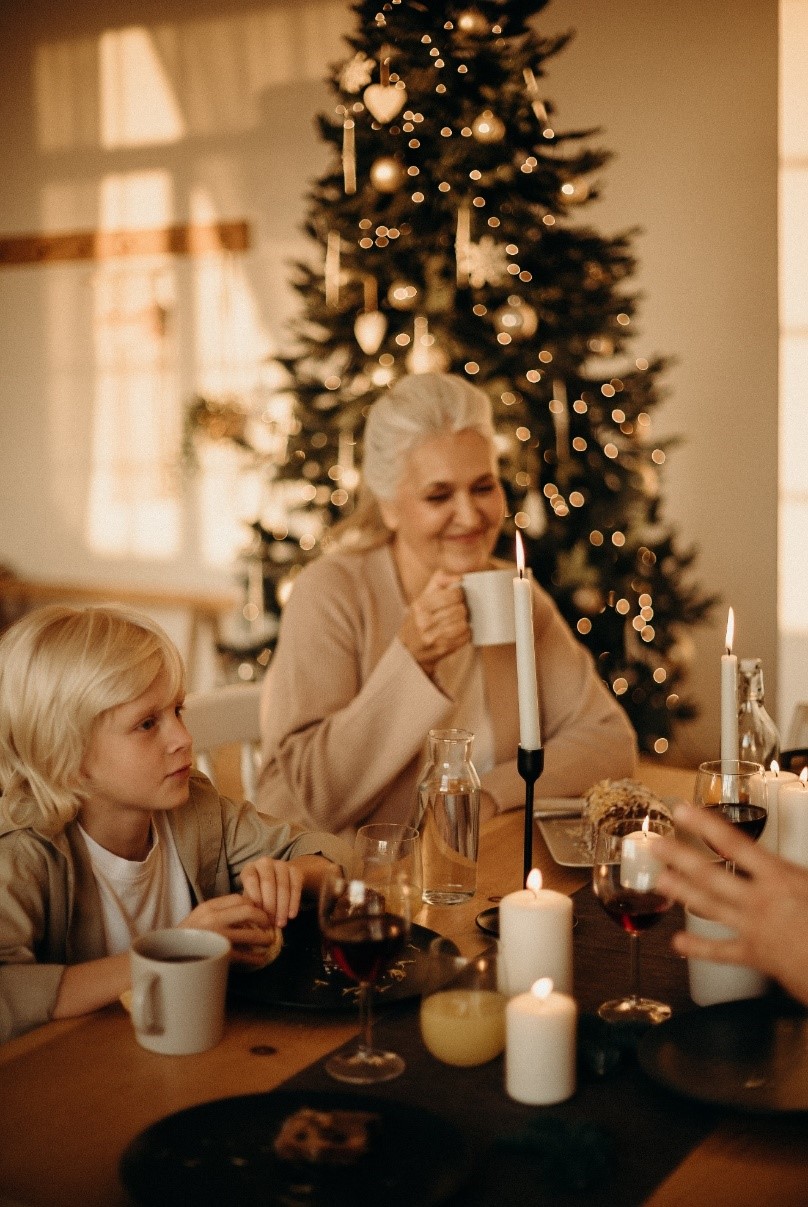 Visitor Safety: How to Make Your Home Safer for Elderly Visitors
There's a lot that goes into getting our homes ready for holiday guests and visitor safety is an added priority. We deck the halls, trim the tree, and hang the stockings, not to mention the real work like changing lines, scrubbing floors, and scouring tubs. But how much of our work actually prepares the home for elderly guests? Chances are, parents, grandparents, aunts, uncles, and older siblings will likely be among those visiting this season, and some might not be getting around as well as they used to. Falls are always a concern for elderly individuals; nearly 3 million injuries resulting from falls lead to emergency room visits every year. And although accidents don't take holidays, there are steps we can take to prevent them from spoiling the season.
Give Them a Hand…Rail
Sometimes seniors need extra support, and handrails offer that stability. Having a sturdy bannister or railing is especially important for stairs and steps, although they're also useful in long hallways. When decorating, keep in mind guests may need to grab these quickly, so avoid draping them with lights, garland, stockings, cards, or anything else that could obstruct a hand. If your elderly guests will be using the shower, placing grab bars in the bathroom will help them get around much easier. If you need a helping hand for any last-minute renovations like installing handrails or even widening doorways to accommodate wheelchairs, Excel Fencing & Decking has the knowledge and experience to complete your visitor safety projects before the first guest arrives.
Let There Be Light
Diminished holiday lighting might set the stage for a quiet, peaceful evening, but it could be problematic for visiting guests. Make sure rooms are well lit for older adults, especially around walking paths. Keeping nightlights in bedrooms, bathrooms, hallways, and the kitchen will help them get around at night. Make sure all electrical bedroom ornaments are on timers and if decorations call for candles, replace with battery-operated models if possible. If you're using real candles, or if bedrooms have personal fireplaces, never go to bed without first extinguishing all open flames.
Walk This Way
One of the best ways to help aging guests is to clear a well-defined walking path. Rearrange furniture and display decorations away from high-traffic areas. Tape down rugs and runners or place non-slip pads underneath. Anti-slip treads also are a good fit for bare steps and especially in the bathtub. Eliminate all tripping hazards, like children's toys and electrical cords. Additionally, make sure a senior's bedroom has a quick and easy path from bed to door.
There's nothing quite like spending the holidays with family and loved ones, and everyone at Excel Fencing & Decking hopes you and yours are safe this season. If there's anything we can do to make your home a safer place for guests, please let us know. Holiday home renovations and visitor safety are our specialties!