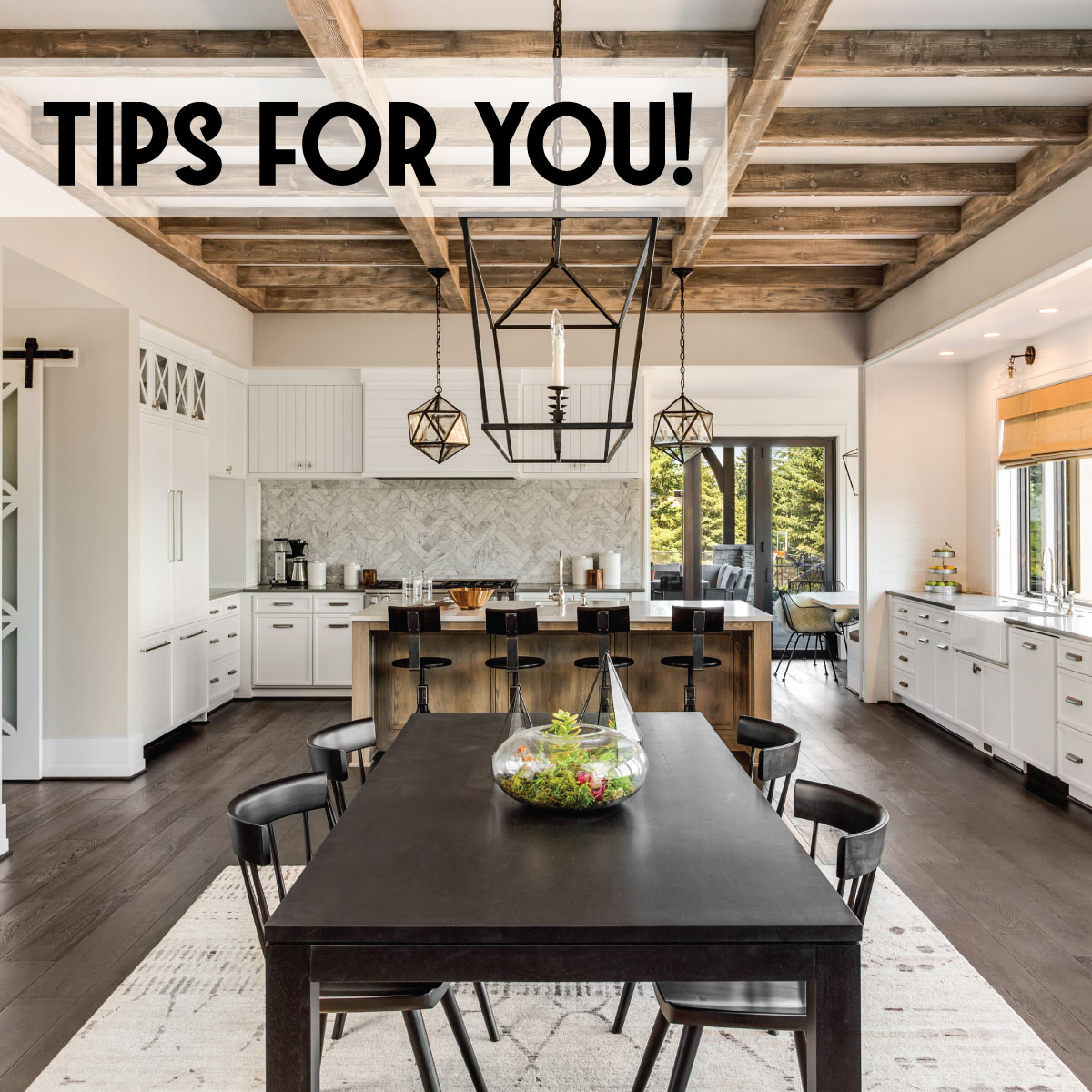 Open Floor Plans 5 Tips
Open floor plans present a unique set of interior design challenges, but the result is worth it in the end! Here are a few tips on maximizing your space.
Whether you've just moved into a studio apartment or have purchased a house with only a couple interior walls, open floor plans can be tricky. You're probably unused to having such a wide open space rather than a set of interconnected rooms– or maybe you're already a pro! Either way, we have a few tips for utilizing open floor plans to their fullest advantage.
Take Advantage of Decorative Storage
Fewer walls mean fewer shelves and closets, but it's also an opportunity to take advantage of attractive storage solutions and furniture pieces. Ottomans are a great place to stash extra blankets or games and provide extra seating. Desks with built-in bookcases and drawers are invaluable, and hollow stairs (if you have them) are the perfect opportunity to show off your knickknacks and literature collection. Choose open or circular shelving units to display objects on every side.
Divide and Conquer
In order to use the space you have most efficiently, you'll want to create at least some separation between different living areas. Bookcases and couches are great for outlining very defined borders, but even objects like potted plants and end tables can create the feel of a smaller space within your home. Folding screens are a beautiful– and useful– option for creating barriers, especially between a bed and the rest of the home, and curtains can be used in a pinch. Consider adding a curtain or wall hanging a few inches away from the wall itself to hang clothes or coats behind.
Pay Attention to Space
Beware of leaving a gaping hole in the center of your floor! Don't be afraid to use the space you have and place furniture well away from the walls. With that said, be aware of all the places you'll need to walk, sit, and stand once the decorating has ended– you don't want to bump into ten pieces of furniture the first time you use the bathroom in the middle of the night!
Open Floor Plans means Minimize Clutter
As with any home, it's important to minimize clutter and keep your open floor plan feeling, well, open. Odds are, there won't be any forgotten corners to hide discarded junk in, and you'll want to keep the floor as clear as possible to accommodate the furniture you really like and need. Pictures, posters, and paintings are lovely, but remember, you won't have as much wall space to hang them on!
Embrace Versatility
Why buy two pieces when one can serve both purposes? Embrace versatility to fully enjoy your open floor plan. There's a reason Murphy beds were invented! Consider what you really need and want in your home and address multiple needs with one solution wherever you can. There's no need for a big dining table when you've got counter seating for your full household, and many seating options come with storage capabilities. Explore online options and take a trip to IKEA to find furnishings that fit all your needs!
Ready for Open Floor Plans ?
We can help! Our team's expertise extends well beyond the realm of fencing and decking. If you need any interior or exterior home remodeling in or around Baltimore, MD, then Excel is your go-to company. We offer the best in customer service alongside unbeatable prices and top-quality construction materials. Contact us today through our quick online form or give us a call at 410-803-9499 and let the journey with Excel Fencing and Decking begin!