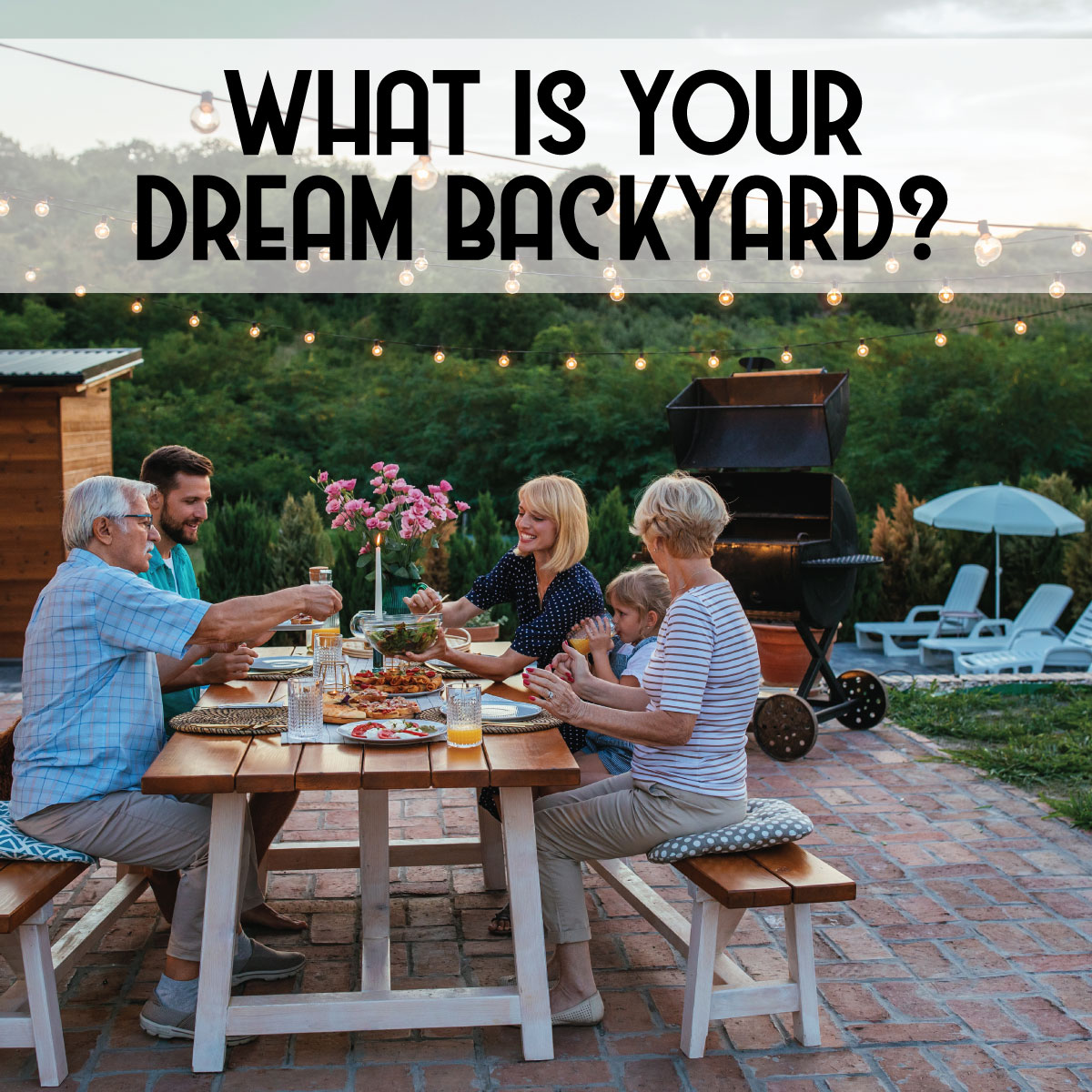 Recipe for the Perfect Backyard Oasis
From fencing and decking to patios and porches, we know a lot about home exteriors– and how to craft the perfect backyard oasis. When you work with Excel, we sit down with you and discuss your needs, budget, and vision to help your dream come to life in the smoothest and most efficient way possible, so all you have to worry about is inspiration. As your local home exterior experts, here's the recipe for the perfect backyard oasis.
The Base for Backyard Oasis
First things first, you start with the base. Where do you dream of kicking back under the stars? Are you imagining a beautiful wooden deck raised above the ground? A patio with elegant stone masonry? How about a sleek pool deck or winding path through your garden and flower beds? The only limit is your imagination! Each type of feature has its own pros, cons, and styles– a ground-level composite deck will look much different than a multi-tiered wooden one. Much like a great dish or dessert, choosing your base will have a big impact on your final product, but it doesn't define your choices from here– there are a plethora of options whichever exterior feature you choose!
Backyard Oasis The Furnishings
No matter what base you chose, we're guessing you want a place to sit down. Will you line your railing with benches? Add lounge chairs by the deep end? Arrange enough seating and tables to host family dinners under the setting sun? However you see yourself using this space, you're almost certain to end up with outdoor furniture of some sort. Go woodsy with log seats around the fire pit or keep it classy with wrought-iron benches. Relaxation central, here you come!
The Extras
Here's where the fun really begins. Pergolas, canopies, and awnings, oh my! Add a bit of cover to enjoy your backyard rain or shine. Complete your outdoor dining space with a beautiful brick oven or add a fire pit for roasting marshmallows all summer long. Play around with lighting features and extend your masonry into waist-high pillars or sweeping stairs. Add some colorful cushions, storage for lawn games, or even a gazebo-style roof! Your extras are the icing on the cake, so to speak.
The Cherry On Top
Last but never least, don't forget to decorate! Throw in a splash of color with hanging flower baskets or potted plants, slip in an outdoor rug, or wrap some extra lights around the railings. Have fun completing your vision and adding new touches so your outdoor oasis is just as fresh and exciting as the day your remodel finished. Enjoy your time spent investing in your home and be proud of the beautiful environment you've created. Congratulations– you've imagined the perfect backyard oasis!
Ready for a Backyard Oasis ?
We can help! Our team's expertise extends well beyond the realm of fencing and decking. If you need any interior or exterior home remodeling in or around Baltimore, MD, then Excel is your go-to company. We offer the best in customer service alongside unbeatable prices and top-quality construction materials. Contact us today through our quick online form or give us a call at 410-803-9499 and let the journey with Excel Fencing and Decking begin!