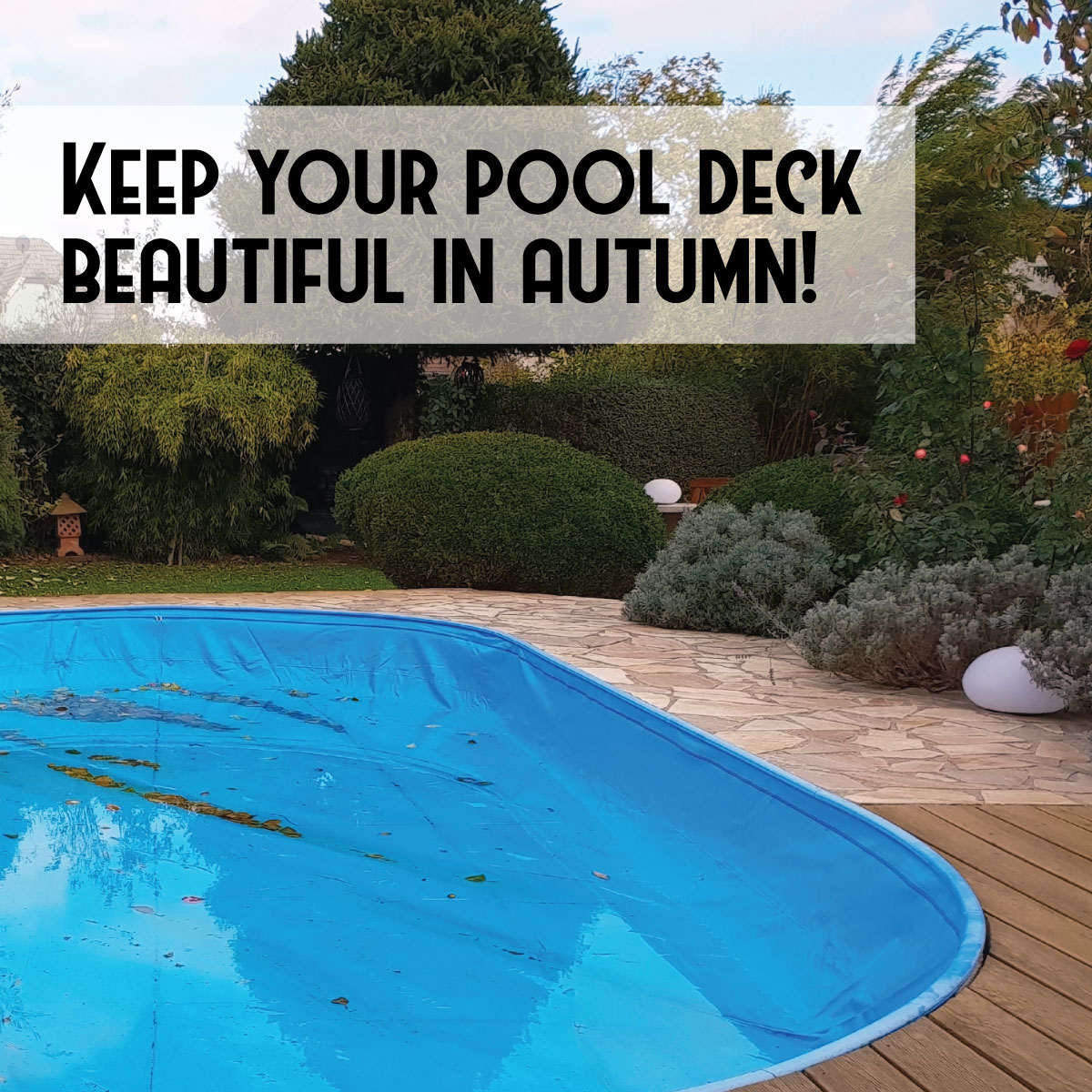 Fall Planting
When cooler temperatures arrive, it is an ideal time to do some fall planting.  Many types of vegetables and flowers can grow in Autumn, providing food and beauty.
Keep Your Pool Area Safe Fall Planting Guide: Keep Your Outdoor Space Beautiful in Autumn
When the heat of summer begins to fade, and cooler temperatures arrive it is an ideal time for fall planting. Get some fresh veggies growing and add some color with flowers that thrive in Autumn. Here are some ideas to get your started.
What to Grow in Fall
Anything in the cabbage family, including broccoli, cauliflower, kale, radishes and arugula. Other veggies that do well include lettuce, spinach, chard, beets and carrots. Be sure to plant your garden early to give the produce enough time to mature before the first Autumn frost.
When to do Fall Planting
On your seed packet, or in the seed catalog, there should be a number called "days to maturity." This is how long it takes between sowing and harvest time, or between planting out a transplant and harvesting. Keep in mind that days become shorter in the fall and plants grow more slowly. Allow extra days so your plants can fully mature.
How to Grow Cool Weather Plants in Summer
Start your seedlings indoors, where you can control the temperature of the soil and air. Plant the seedlings outside when the nights get colder.
If you choose to start your seedlings outdoors, plant your seeds in a shaded garden and transfer them to a sunny spot after it cools down. Be sure to water your seedlings frequently with cool water.
Some plants grow quickly, including looseleaf lettuce, radishes and spinach. Start these in early September to obtain a good harvest. If your spinach grows to relative maturity before the first frost, it can last over the winter and give you a big harvest in the spring.
Keep Your Eyes Open for Bugs
Pests can invade your crops while the weather is still warm. Harlequin bugs and various caterpillars love to munch on cabbage family plants. The easiest way to protect your plants is to use a floating row cover. This will keep pests out, act as a windbreak and extend the growing season by retaining heat.
Fall Flowers that Pop
Colorful plants placed in containers on the deck or patio in the fall can make your outdoor space shine. Consider using native plants that are fully adapted to the climate and have natural defenses against local pests and diseases. Here are a few that are native to Maryland.
Petunia 'Night Sky'. The indigo blue flowers are splashed with white specks. The plants need the warmth of the day and the much cooler temperatures at night.
Cardinal Flower. The brilliant red of the flowers bloom when most other perennials are fading in the summer heat. It can bloom into early fall.
Blue Mist Shrub. This plant has clusters of powder-blue flowers and blue-green leaves that bloom from late summer to early fall. It is perfect for the center of a container surrounded by smaller plants.
Mums are a popular perennial. The flowers come in a variety of colors, look fabulous and grow great in beds, borders and containers. Be sure to transfer them to your garden before the first frost arrives.
Spruce Up Your Outdoor Space
Excel Fencing and Decking is your number one source in the Greater Baltimore Region. Excel is located in Bel Air and has been in business since 1998. Contact us today and let your journey begin!