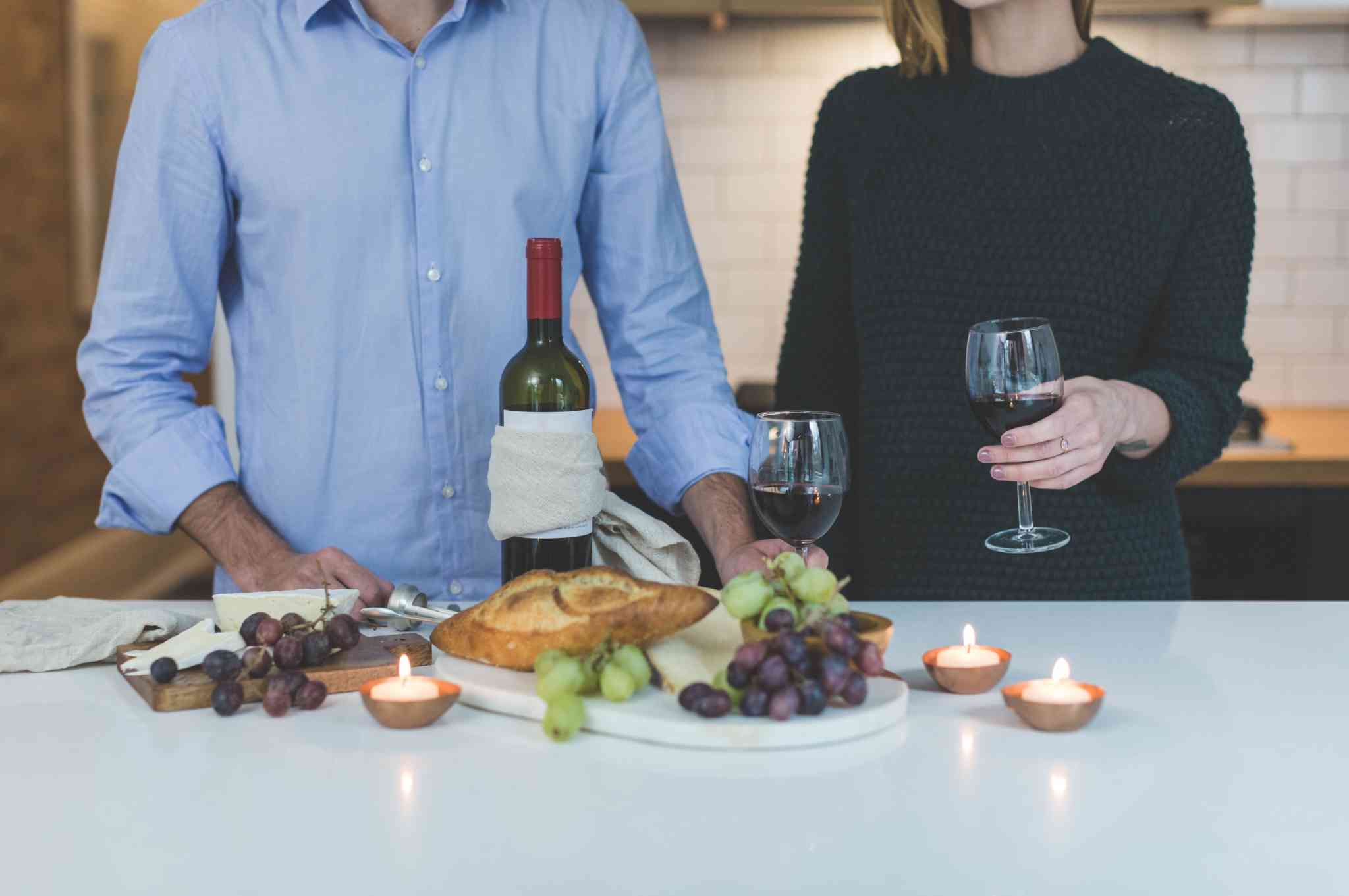 Enjoy a Night In with your Valentine
Celebrating Valentine's Day midweek isn't always easy.  Between working, finding reservations, and taking the extra time to make the evening memorable for your valentine, it can be difficult to actually enjoy yourself.  Why not take a break from going out this year and treat your Valentine to a romantic night at home?  If you're blanking on creative ideas for this date night, don't worry.  We can help!
Show off your culinary skills!
Even if you're not Gordon Ramsey, chances are you've got one or two dishes that you've mastered.  Add a heart-shaped twist to your repertoire and your Valentine is sure to appreciate your efforts.  Pizza and pancakes are particularly easy to mold, but you can also buy special heart-shaped noodles to liven up your pasta dish.  You can even make the meal together to spend quality time and share the fun!
Since you're saving a bundle on restaurant prices, you can even afford to splurge on your ingredients.  Enjoy lobster, steak—even try making your own sushi.  While it may not have the presentation of a more experienced chef, it'll still taste great!
Don't forget the ambiance.
Now that you've got the food covered, you need a place to serve it.  Rather than eating in front of the TV, per usual, try something a little different.  Clean off that dining room table; add a tablecloth, and maybe some candles.  Or you could enjoy your meal picnic-style.
Depending on the weather, put a blanket down on your patio or deck, or in the middle of your living room and don't forget the pillows!  Sitting on the floor should still be comfortable.   Then, remember those plates and bowls you have buried in your cabinet because they're too nice for everyday use?  Break them out!  They'll make the perfect backdrop for your culinary efforts, great and small.
Plan an activity.
Whether this means you'll finally get to sit down to watch that movie that came out months ago, or catch up on the latest season of your favorite Netflix show, you can enjoy a relaxing evening together.  If you're feeling more ambitious, play your Valentine's favorite music and have your own dance party.  Set up a little at-home spa, or some vintage video game action.  Since it's just the two of you, you can customize your activities based on your history together and your preferences.  It doesn't have to be a huge production because, honestly, a little thought and effort can go a long way.