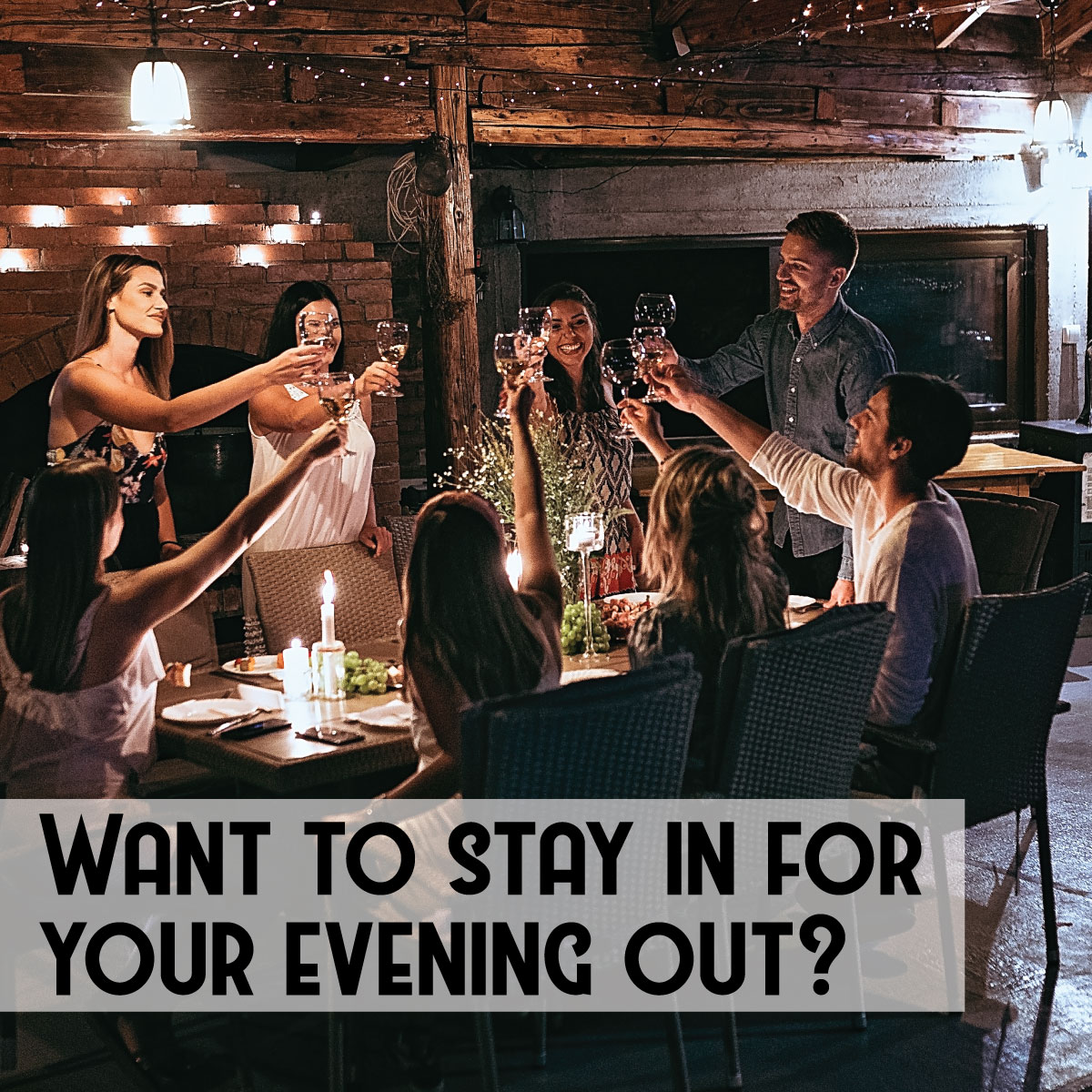 At Home Date Night Ideas
Maybe you've got kids or the weather is uncooperative. Maybe you're tired of driving or are sick of trying every "hip bar" in town. Whatever the reason, you've decided to hold date night at home this week– but that doesn't mean you can't have just as much fun! Here are a few at home date night ideas.
Feeling Social?
Host a dinner party! It doesn't have to be fancy– invite a few other couples and uncork the wine. Toasting the night while everyone's dressed their best feels so elegant…especially when you know you've got no place to be! Relax without worrying about splitting the bill or tricky restaurant dress codes. Want to take it a step further? Consider a theme! Have your guests dig through their closets for decade fashions or movie character "costumes." Ask guests to arrive in character and guess who's dressing up as who! It's fun to be silly once in a while.
Keeping It Classic
Streaming services starting to trump movie theaters for you? Create a cozy theater atmosphere from the comfort of your own couch. Dim the lights and butter up your popcorn as the opening credits start to roll. Grab a couple of blankets and pillows and curl up on the sofa or carpet for a relaxing night with your partner. No loud crumpling of candy wrappers allowed!
Dinner and Dancing
Wind it back a few decades or so and waltz your way through dinner and a dance. Bring out whatever candles you've got lying around and put your favorite music on. No one has two left feet when you're slow dancing with the person you love most. It's the perfect chance to dance like nobody's watching. Pro At Home Date Night Ideas TIP: dessert and dancing are just as good. Steak and seafood are nice and all, but who doesn't love chocolate?
Game On!
Who knows the other person better? Who's the greatest video game champion of all time? Grab your favorite games– whether they're of the board, card, or video variety– and settle in for a night of friendly competition! Everyone knows game night snacks are the best. And on the topic of food, cooking together isn't a bad idea, either– unless you do it daily, in which case, a break from your hard work is deserved! Order in your favorite takeout and enjoy.
We hope our at home date night ideas have been helpful! If you're thinking of making that home more your own, our team has got your back. At Excel, we take pride in every project we take under our wing. It is your smile and a handshake with a job well done that fuels our ongoing effort to provide the absolute best in quality and service! We warmly welcome you to reach out with any questions you may have regarding any fence, deck or remodeling project. You may call us directly at 410-803-9499 or fill out our contact form here and one of Excel's representatives will contact you promptly.