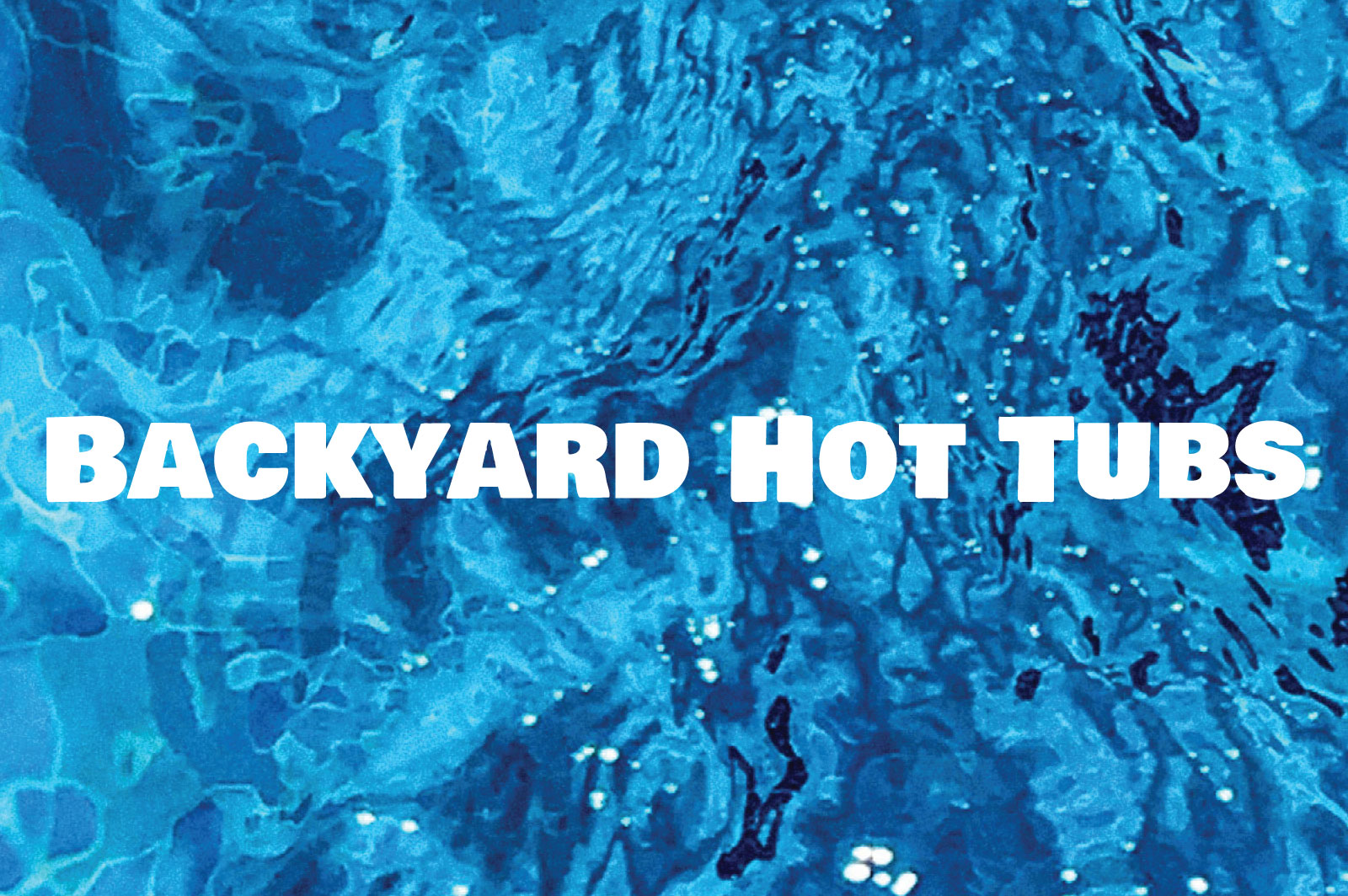 Backyard Hot Tubs
Backyard Hot Tubs Bring Big Benefits
When there's a chill in the air, it's the perfect time to relax in a home hot tub.  The right backyard hot tubs can make the perfect addition to your outdoor living area. Not only are they convenient, but they offer many health benefits too.  Here are some tips and trends to consider if you are ready to take the plunge.
Health Benefits of Hot Tubs
Hot tubs provide health benefits to many people. Here a few of them people can enjoy.
Hot tubs create a luxurious spa experience.  The combination of heat, buoyancy and massage supports health and wellness by improving emotional, mental and physical health.
People use hot tubs to ease arthritis.  The controlled temperature and pressure of hot tubs offer a natural option to minimize the symptoms of pain, stiffness and inflammation.
Hot tubs help lower blood sugar levels, by dilating blood vessels to improve blood flow.  People with diabetes can really benefit from the warm temperature.
The jets in hot tubs stimulate circulation, which increases blood flow and loosens muscles, relieving the pain of fibromyalgia.
Relaxing in a hot tub releases endorphins which lowers stress and anxiety.  The temperature can also improve the quality of your sleep.
Warm water can ease chronic back pain, usually caused by strained muscles and ligaments supporting the spine. A hot tub supports about 90 percent of your body weight, relieving physical tension.
A good soaking before or after a workout helps loosen muscles and reduces the risk of injury. A hot tub is especially beneficial for athletes.
Types of Hot Tubs
If you are in the market for a hot tub, there are many types to choose from.
Inflatable hot tubs can be purchased for less than $500.  Known as "plug-and-play" models, they operate by connecting to a standard outlet.  Most are not advised for use in low temperatures, which basically means deflating your spa and storing it inside during winter months.
Portable hot tubs come in many sizes and materials.  Also known as 'residential' hot tubs, most are durable and energy-efficient.  You can incorporate them into your landscaping or create a custom look.
An inground hot tub is normally built alongside a swimming pool and must be installed by a professional.  They offer years of enjoyment, can be designed to complement your landscaping and may add value to your home.
Swim-spa combo. With this model,  you get an exercise pool on one side and a hot tub on the other.  The jet-powered current is ideal for a rejuvenating full-body workout or hydrotherapy session.
Rotationally molded  hot tubs are inexpensive, relatively easy to move, and fairly durable. However, they are made of plastic and aren't energy efficient.
Hot Tub Design Trends
A comfortable outdoor living space is becoming more popular than ever.  Along with a hot tub, the trend these days is to also have a lounge area, patio seating and lights for after dark.  Fire pits, fire tables, and water features like fountains can also spruce up your deck or patio.  Consider adding plants, flowers and other natural elements to your outdoor space as well.
Ready to Improve Your Outdoor Look?
Excel Fencing and Decking is your number one source in the Greater Baltimore Region for all of your fencing and decking needs.  We provide superior service to Cecil, Baltimore, Harford, Howard and Anne Arundel Counties.  We offer the most competitive prices with the highest quality products. Call us directly at 410-803-9499 or fill out our contact form for more information.