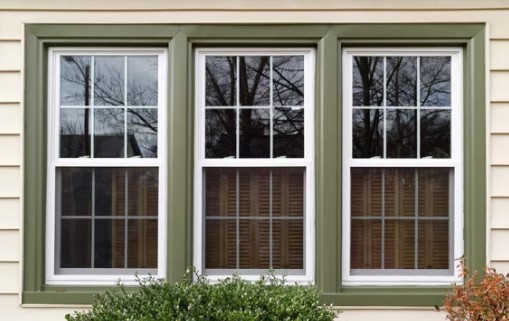 The Best Way to Clean Your Windows
Sometimes, all your windows need to look brand new is a thorough cleaning. Especially after a hot, humid summer, the glass can get a little dingy. Or, perhaps seriously dingy, depending on your circumstances. When the typical combination of spray cleaner(s), paper towels, and elbow grease just aren't cutting it, we have some tips to clean your windows from the pros.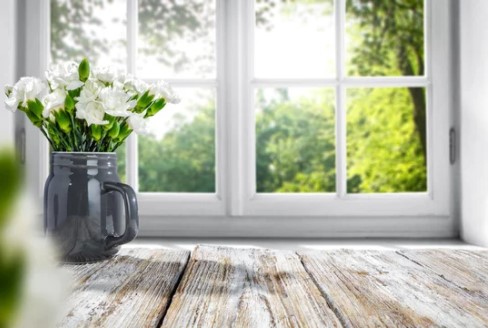 Clean Your Windows but Don't Scrub Too Hard
Not only is it hard on your hands, but also it can actually make the problem of dust and dirt on windows worse. Did you know that excessive rubbing with wadded-up paper towels and/or newspaper can leave a static charge behind? Apart from just moving the dirt around
(rather
than removing it), this energy only serves to
attract
more dust. So, as soon as you move away, your windows are left looking just as dirty as before—if not worse.
Invest in the Right Tools
There's a reason
professional cleaners
use wide cloth strip applicators and squeegees to clean your windows. No, it's not because they made them look cooler. Rather, it's a more effective way to accomplish the same task—with half the effort. If you apply the cleaner with a cloth applicator as opposed to a spray bottle, you can loosen the dirt without worrying about scratching the glass. You don't even have to buy special cleaners, as long as you're using the right tools! Some professionals swear by regular dish soap, provided you use only a little with plenty of water.
Then, pull your squeegee in a reverse-S pattern over the pane to remove any soapy residue. Don't forget to wipe it clean after each stroke using soft rag. You may still need to clean those hard-to-reach corners with a towel, but try to wipe in one direction. You'll get less streaks that way!
Depending on what type of windows you have at home, you may need tools of varying sizes. Large picture or bay windows will require wider applicators and squeegees than your average ones. Still, it'll save you time and ultimately leave behind clearer glass, so they're definitely worth the investment.
Attack Set Stains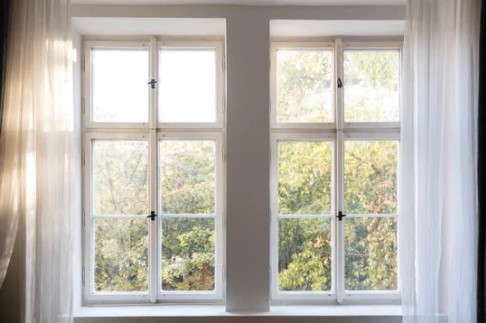 Eventually, water runoff can stain your windows, calling for a different approach to cleaning. It may leave minerals behind that need a "super" cleaning before they'll budge. In these cases, a little steel wool and a stronger cleanser like Barkeeper's Friend can go a long way! Just be sure to rub gently and remove all soapy residue once you're through. It's okay to apply a little more powder for set-in stains, as long as you use plenty of water during the removal.
If your window is in an area where you know staining will continue to be a problem, consider applying a protectant that will seal the glass after each cleaning. Realistically, this should only be a chore you have to do twice a year, but if you do it right, it'll be worth the efforts!
As you get up close and personal with your windows to accomplish your task, be sure to check for other signs of wear and tear. Dirt and streaks are one thing, but leaks and cracks are another matter entirely. If you need a second opinion, please
give us a call
! We handle window repairs and
replacements
apart from all your fencing and decking needs.