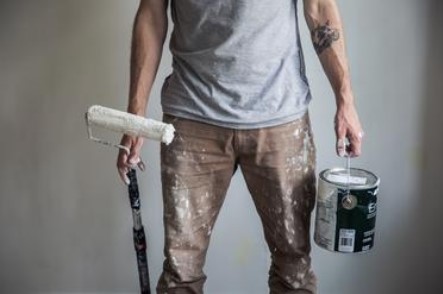 Indoor Renovation Projects for Winter
With the weather changing, so is our schedule for Indoor Renovation Projects. Winter's actually the perfect time to catch up on indoor renovation projects, whether you want to make subtle changes or a complete overhaul. Just stick to this list, and you should be busy all season long. If you need any help, all you have to do is ask!
Open-Concept Everything
This is one of the latest trends in interior design right now—why not take advantage of it? You can knock down walls and open your sight lines without exposing your house
(or
your family) to the elements. Even if you have to reconfigure the support beams somehow, you should still be able to handle most of that work inside. Which is why this one of the most popular renovation projects for winter. Once the walls are out of the way, go crazy!
Update your kitchen
, create a large dining area, and more. All just in time to entertain your entire family for the
holidays
and show off your new open-concept living areas.
Indoor Renovation Projects Bathroom Updates
This is one room all your guests are certain to see, at one point or another. So, give them a good first impression! Whether you want to start out small by switching out fixtures and paint colors, or you just want to jump all in. This is a great indoor-only project to accomplish over the next few months. You can really focus on rearranging the space to incorporate more modern furnishings, like a floating vanity. Even swapping out the tile and
shower
situation can create a completely different feel in such a small space. If you're particularly adventurous, why not try a fun wallpaper? For more ambitious undertakings, ask our installers for help. It'll make the project progress that much faster, so you can get to the good part—showing it off!
New Flooring
Can you think of anything better to do when the cold weather keeps you inside? Well, maybe installing a new floor or two isn't at the top of your list. But, we have to say, it's pretty rewarding. Floors take the brunt of wear and tear in any home. Take the time to give them a little TLC this winter! For wood floors, you can always have them refinished for a fresh look. Otherwise, leave your options open. Consider installing durable vinyl flooring or look-alike tiles that can mimic wood, marble, or a wide variety of other materials. Simply switching up this central feature of your kitchen, your living room, or even your basement can lead to an incredible transformation! But, if you want to take your basement renovation to the next level, we can help you with that, too.
Don't hibernate when it comes to home
renovations
this winter. Let us help you make the most of your time indoors. Whether you want to tackle your living spaces, your bathroom(s), or just the flooring, we can take care of some of these tasks. After all, we're much more than decking and fencing. Wait until you see what happens when we put
our expert team
to work inside your home!