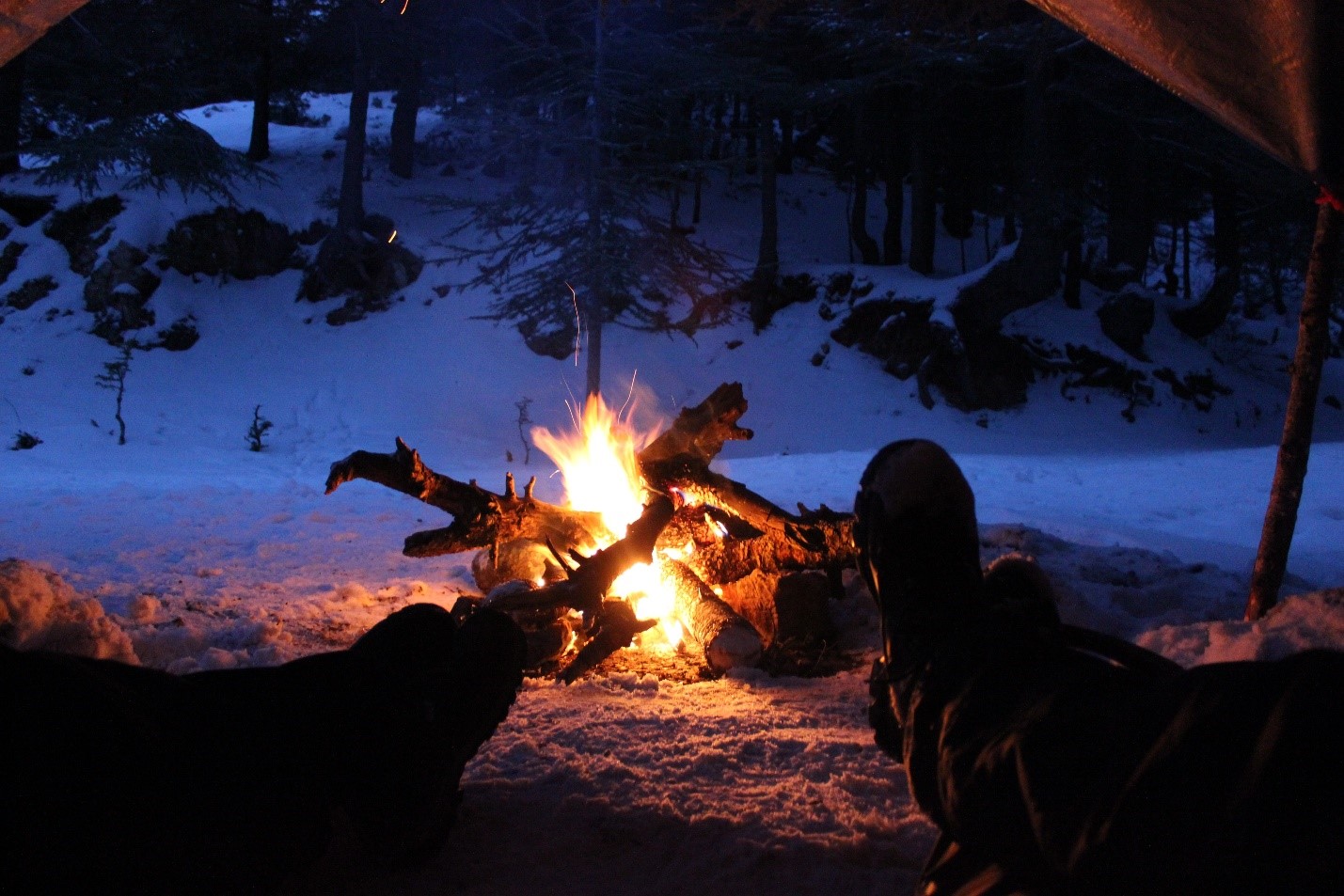 Make the Most of Your Backyard Additions… This Winter!
Winter may be the season for Christmas, but it feels more like spring or summer for many homeowners. It's in those warm weather months that many of us get our favorite toys and backyard additions. From patios to pergolas, fire pits to fishponds, we love our backyard baubles. It's always an exciting time when we get a fancy new feature for our yard. But before we know it, the cold weather blows in and, like a kid at bedtime, we put away our toys and wait a long winter night before we can play again. It's a sad story, except the fun doesn't have to end when the summer sun sets. So, turn those frowns upside down because here are some outdoor additions that can be enjoyed all year long.
Outdoor Kitchen
Who knew you could enjoy a backyard addition barbecue outside baseball season? With an outdoor kitchen, you can grill out and chill out with friends and family, even in the frosty months. Covered kitchens are best for keeping snow off your guests, but you'll still enjoy the experience of being outside while the flakes fall. Well-placed space heaters will keep everyone cozy and warm.
Fire Pit
An outdoor kitchen isn't the only way to get your food on. Nothing's better on a cold night than a warm fire, so gather you and yours around the fire pit and enjoy hot dogs and mountain pies before capping the night with toasted marshmallows and hot cocoa. S'mores are a delicious treat any time of year,
but they'll be an absolute hit at your holiday party when you add a pinch of peppermint.
Pergola
If you want to enjoy more of the outdoors, we recommend a backyard pergola. Installing a pergola gives you a special sanctuary where you can rest, read, reflect, and relax outside, yet remain protected from the sun and precipitation. Soft padded furniture and thick blankets will keep you comfy, while a patio heater keeps you warm. If you like to go barefoot, keep your toes toasty with throw rugs or carpets. Draw the outdoor blinds if it's a windy day, otherwise leave them up and enjoy being out amidst the winter wonderland. Excel Fencing & Decking offers professional pergola installation and we'd love to develop any of your designs, concepts, or ideas.
Ice Rink
There's no better time of year to enjoy an outdoor ice rink. OK, so it's the only time of year, but enjoy it you definitely will. While temperatures in the city may be a bit too warm, homeowners on the outskirts and in the country should squeeze out a couple solid months of skating season. Whether you want to take a quick spin around the ice or start a neighborhood hockey tournament, a backyard ice rink is an ideal way to have fun and stay fit during winter. And your holiday event will be the hottest one in town when a simple celebration turns into a skating party.
Your back yard doesn't have to take a back seat this winter. There are so many ways to make it a 12-month treasure, and we can help you every step of the way. Whatever backyard addition is on your wish list, Excel Fencing & Decking is here to deliver.